WND's Lazy Attack on Benefits For Same-Sex Military Spouses
Topic: WorldNetDaily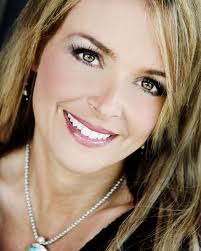 Gina Loudon turns in a lazy attack on gays in a June 29 WorldNetDaily article:
The benefits now granted to same-sex couples as a result of the Supreme Court decision striking down key parts of the Defense of Marriage Act will put an immediate strain on the defense budget, warns the Center for Military Readiness.

After the ruling Wednesday, Secretary of Defense Chuck Hagel announced that all benefits given to military spouses would now be extended to same-sex couples.

Elaine Donnelly, president of the Center for Military Readiness, said the "ruling will have immediate consequences in America's armed forces, which employ personnel from all states and grant extensive marriage benefits under federal law."

Donnelly said the U.S. military budget will be under pressure because of the Supreme Court's actions, but it is hard to calculate how much.

"No one has estimated what the impact will be," said Donnelly, "especially during a time when sequestration cuts, large and small, are affecting military families worldwide."
Donnelly is the only person Loudon talks to on the subject for her article, so her claims are presented as indisputable fact. That ignores some basic logic that Donnelly and Loudon simply fail to apply.
While Donnelly is throwing around the "unknown" costs of expanding benefits to same-sex military spouses, it's a certainty those costs will be a tiny fraction of that currently spent on benefits of opposite-sex spouses, given the ratio of gay marriages to opposite-sex marriages in the civilian population.
According to the Congressional Budget Office, the Pentagon sought $150 billion to cover pay and benefits of current and retired members of the military for fiscal year 2013, which includes benefits for spouses. Any increase in that amount due to same-sex spouses is negligible.
We were able to figure that out. Why couldn't Loudon and Donnelly?
Posted by Terry K. at 7:37 PM EDT