Alan Caruba's Passel of Discredited Claims
Topic: Accuracy in Media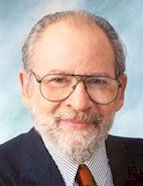 Alan Caruba is a longtime anti-global warming bamboozler, and the bamboozlement continues in his June 24 Accuracy in Media column, in which he rants (boldface his):
There is nothing that humans can or should do regarding the Earth's climate. It is a force that is so vast and powerful that calls for renewable energy, energy conservation, and a "carbon tax" on carbon dioxide (CO2) emissions are utterly false, a danger to human life, a threat to global economic development, and the work of scoundrels and charlatans.

At present, there has been no warming for almost seventeen years. The Earth is in a natural cooling cycle as the result of another natural cycle, the reduction of the Sun's radiation that warms the Earth.
In fact, as we've previously documented, the claim that "there has been no warming for almost seventeen years" relies on cherry-picked data and an arbitrary starting point for examining the data; the long-term trend demonstrates continued global warming, no matter what Caruba says.
Caruba also declares of efforts to reduce carbon dioxide levels: "Carbon dioxide is not 'pollution'; it is, along with oxygen, the other gas most vital to all life on Earth." As Caruba certainly knows, nobody's attacking the mere existence of carbon dioxide as a pollutant -- the question is whether elevated levels of CO2 in the atmosphere is contributing to global warming (which appears to be true) and other effects on life on earth. It's simply dishonest and ignorant of Caruba to say such a thing.
Caruba also rants:
Obama continues to conjure up global warming despite overwhelming evidence that it does not exist. Dubbed "climategate", revelations in 2009 made clear that a small group within the UN Intergovernmental Panel on Climate Change (IPCC) were deliberately falsifying their climate models.
In fact, the stolen emails that were the basis for "climategate" uncovered no evidence that climate models were falsified or manipulated.
But Caruba is not content to lie and mislead just about global warming. He asserts that the stimulus bill "wasted billions of dollars that accomplished nothing to reduce unemployment and avoid economic stagnation." In fact, the Congressional Budget Office found that as many as 3.3 million jobs were created by the stimulus.
Caruba rants about "the revelation that the IRS engaged in a deliberate program against Tea Party, patriot groups, and even Jewish organizations." But it turns out the IRS also targeted groups with "progressive," "occupy" and "medical marijuana" in their names. So much for that scandal.
Caruba also ranted that thet Obama administration "has reduced and degraded the U.S. military with programs to permit homosexuals to serve and women to be in combat units. An outbreak of sexual assaults—26,000 and most men-on-men—in the military has resulted." In fact, there is no link whatsoever between increased sexual assaults and the repeal of Don't Ask, Don't Tell. Even the Washington Times admits that experts say few of the perpetrators in male-on-male sexual attacks are gay.
The funny part of all this? Caruba's lies were spewed in a column denouncing Obama as "the World's Greatest Liar."
Posted by Terry K. at 10:40 PM EDT
Updated: Wednesday, June 26, 2013 12:51 PM EDT