WND Can't Stop Keeping Arpaio Out of Homeschool Story
Topic: WorldNetDaily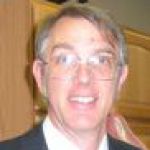 For more than a year, WorldNetDaily has been reporting on a homeschooling family, the Loudermilks, who filed a lawsuit against a law enforcement agency over a search of their house after an anonymous complaint. And for all of that time, WND's Bob Unruh has repeatedly endeavored to obscure the fact that the law enforcement agency in question is the Maricopa County Sheriff's Office, led by WND birther buddy Joe Arpaio.
Unruh's memory hole strikes again in a June 26 WND article on the case. While Unruh notes that the Loudermilks live in Maricopa County, he waits until the 22nd paragraph of his 25-paragraph article to mention that "six uniformed sheriff's deputies" took part in the search of the Loudermilk home. Not only does Unruh fail to identify the deputies as members of the Maricopa County Sheriff's Office, he fails to tell his readers that Arpaio is one of the defendants in the Loudermilks' lawsuit.
Unruh quotes only the legal representatives of the Loudermilks in his article -- from one of WND's favorite groups, the Home School Legal Defense Association -- and he makes no mention of the defense's version of the story, nor does he explain why he does not find the other side of the story newsworthy.
Posted by Terry K. at 12:51 AM EDT