AIM Misleads In Attack Biden Over Texas Energy Issues
Topic: Accuracy in Media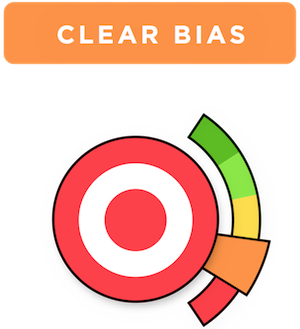 Stephanie H. Freedman got one thing right in a Feb. 24 Accuracy in Media post examining the Texas cold snap and resulting failure of energy sources there: she wasn't trying to blame wind and solar and ignoring that failure to winterize power sources of all kinds was a major contributing factor. But she tried to put the blame on the Biden administration for its initial response:
While there is no denying there is a hybrid policy conversation to address this crisis, there is a very important fact that is missing from the major media analyses.

On Feb. 12, Texas Gov. Greg Abbott "declared a state of disaster threat of widespread damage due to prolonged freezing temperatures."

The Electric Reliability Council of Texas, which is responsible for 90% of Texas's energy, reported they needed an "increase in energy supplies" to help counter the negative effects of the storm. ERCOT also reported that "numerous energy generation units will be unable to operate at full capacity without violating federal air quality or other permit limitations."

These issues were listed in a request submitted to the Department of Energy on Feb. 14 regarding discretion for "using their energy generators and relief from exceeding state emissions requirements during emergency conditions".

The Department of Energy responded that while it would allow a certain increase in energy output, it would not "provide relief from obligations to purchase energy allowances for emissions that occur during the emergency condition." They also specified their priority to "minimize adverse environmental impacts, by limiting operation of dispatched energy units."

The order from the Department of Energy also hiked the price of power credits being sold to the state at a price "no lower than $1,500/MWh," a significant increase over the $18.20 that Texans typically pay for the same amount of energy.
But neither of those things are true. Both the Department of Energy and ERCOT confirmed to the Associated Press that the claim that DOE enforced emissions limits on power sources was false, and the DOE order actually approved what ERCOT requested. And ERCOT, not DOE, set the minimum $1,500/MWh price to ensure that its request to DOE would be used as a last resort, according to an ERCOT spokesperson. The DOE ultimately defers to the applicants and the market on how prices are determined.
Sp much for accuracy in media at AIM.
Posted by Terry K. at 2:09 PM EDT