MRC Unhappy Climate Deniers Are Accurately Labeled
Topic: Media Research Center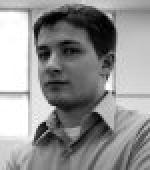 Mike Ciandella complains in a Jan. 14 Media Research Center item:
A group of climate change alarmists has demanded that the media stop being so nice to those with different viewpoints on climate. The Committee for Skeptical Inquiry petitioned the media to drop the term "skeptic" in favor of "denier," when referring to anyone who questions their views on climate change.

The petition ignored more than 400 scientists who have publicly questioned the extent of mankind's influence when it comes to climate change.

According to the Orwellian-sounding Committee for Skeptical Inquiry, "Public discussion of scientific topics such as global warming is confused by misuse of the term 'skeptic.'" The Committee's petition called for journalists to only use the term "denier," and never "skeptic," when referring to anyone not convinced that humans are responsible for climate change. CSI is a project of the Center for Inquiry, a group which, among other things, campaigns to prevent religious groups from being allowed to own hospitals.

CSI also relies heavily on the word of "experts" like Bill Nye (whose career depends on people not realizing that "science guy" doesn't mean "scientist") and Neil deGrasse Tyson (who has been criticized for fabricating quotes to make a point). Despite this, The Washington Post hyped this petition, and even used Nye's name in the headline for credibility.
At no point does Ciandella dispute the accuracy of the label. While he tries to blur the issue by claiming that deniers merely have "different viewpoints on climate," he merely bashes those who support its (accurate) use.
Ciandella's complaining that Nye isn't a real scientist is rather rich considering that many of the leading lights on the denier side are even less qualified. For instance, Marc Morano, who leads the denier site Climate Depot, has a bachelor's degree in political science and spent much of his pre-denier career in media working for both Rush Limbaugh and the MRC-owned CNSNews.com.
Similarly, "Lord" Christopher Monckton also has no formal training in science; his degrees are in journalism and the classics. But Ciandella doesn't mention their purported lack of training in the subject in which they speak publicly on the most.
And it's quite rich of Ciandella to complain about the word "denier" when he uses the word "alarmist" to describe anyone who agrees with the demonstrated science of global warming.
Posted by Terry K. at 6:29 PM EST