Shocker: WND Actually Pushes Claim Linking Cruz's Father To JFK Assassination
Topic: WorldNetDaily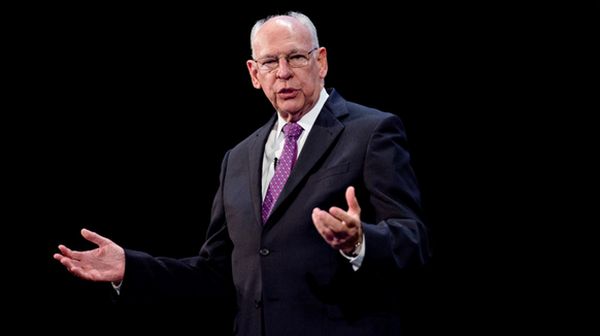 WorldNetDaily did all it could to avoid covering Ted Cruz's eligibility issues despite the fact that by WND's own needlessly narrow birther standards, he's more ineligible to be president than Barack Obama. WND editor Joseph Farah being a Cruz supporter probably helped influence that.
It seems, however, that one Cruz conspiracy was just too good for WND to not cover.
Unsurprisingly, it's conspiracy theorist extraordinaire (and Trump supporter) Jerome Corsi who does the honors, devoting a May 3 WND article to the allegation posted at the National Enquirer and repeated by Donald Trump that Cruz's father, Rafael Cruz -- whose book "A Time For Action" was published by WND earlier this year -- was once pictured with Lee Harvey Oswald and may have played a role in John F. Kennedy's assassination.
Corsi gives the source of the accusation, Wayne Madsen, a platform to uncritically push the conspiracy theory. Buried way far down in his article is his note that "Some bloggers .. have critiqued Madsen's research."
Corsi and WND can't criticize Madsen's conspiracy since they've promoted him before -- WND has touted various (Obama) birther and anti-vaxxer claims he's made, and he was a key source for Corsi's attempt to smear Obama as gay.
WND did inject a little counterpoint in Corsi's article by way of trying to promote Rafael Cruz's book. One in-article link reads, "Is he really Elvis? Did he know Lee Harvey Oswald? Find out who the real Rafael Cruz is in his 2016 autobiography, 'A Time for Action.'"
And the same day, WND also published a rebuttal of sorts to Corsi: a chapter of Cruz's book that describes "Rafael's account of his time in revolutionary Cuba before he immigrated to America," introduced with PR boilerplate seemingly designed to change the subject:
It is a story about one man finding true freedom that comes from faith in Jesus Christ. It is the story of this great nation that was founded on Judeo-Christian principles and how and why it has fallen from grace. It is a wake-up call to the faithful across the land to step up to the challenge of entering the public arena and taking on the forces at work to destroy the guiding principles that made this country great.

He teaches religious people must saddle up. They must vote and volunteer and campaign. They must get in the political game. The followers of Christ are, in His words, "the light of the world."
While Corsi's article links to this book chapter, the book chapter does not link to Corsi's article.
Posted by Terry K. at 5:42 PM EDT