Dear MRC: Hate-Watching TV Shows Does Not Make Good TV Criticism
Topic: Media Research Center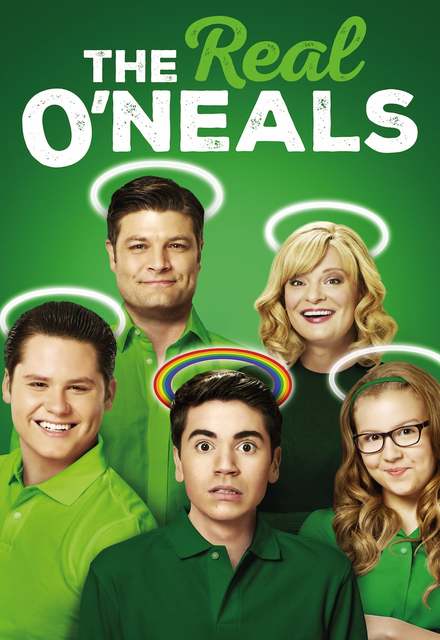 Dylan Gwinn starts his NewsBusters review of the latest episode of "The Real O'Neals" by declaring: "To say that my hate for ABC's The Real O'Neals burns with the heat of a thousand suns, would be…well…an accurate statement."
Well, if you hate it so much, Dylan, perhaps you shouldn't be watching it. And you shouldn't be blogging about how much you hate watching it.
But hate-watching is what the Media Research Center is paying Gwinn and others to do. Gwinn also hate-watches "Blackish" for the MRC, the latest in a long line of white MRC staffers and bloggers to pass (usually negative) judgment on a show aimed at a black audience.
The MRC's hate-watchers are particularly tuned to any hint of gayness, and they predictably freak out over it when it happens. Alexa Moutevelis Coombs had the anti-gay cow you'd expect when there was a girl-on-girl kiss on the show "Once Upon A Time":
Alas, we know that Disney has not been wholesome for years and once again they are purposefully pushing a gay agenda. Once Upon a Time's executive producers have said their gay advocacy is "important to do" and something that needs to be "normalized," not "marginalized." Last year, when announcing the storyline was coming, they said, "It's [an LGBT relationship] something we think is due and important to do on the show. This is the world we live in." But then they became uncomfortable with the hype the news was receiving, saying, "[T]he more we talk about it, the more does it seem marginalized as opposed to normalized."

[...]

It's no wonder that gays continue to be over represented in the media and thus in the public's minds when you have show producers wanting people - especially kids - to think it's normal and every day life. But it's just another Hollywood fairy tale.
Gwinn also hate-watches the reality show "I Am Cait," about the former Bruce Jenner, and he recently ranted about a "stunt" in which "Caitlyn and the Trans friends that the E! Channel provided him with" checked out a bridal shop. "I too thought this day would never come. Let me fix that, I hoped and prayed this day would never come," Gwinn sneered. "And yet…here we are."
And Karen Townsend was appalled that Smithers came out of the closet on "The Simpsons," complaining that "The writers of The Simpsons have slowly brought homosexuality into the show over the years" and whining that "the storyline is also a piece of political activism." She adds, "What will be next for the liberal writers -- transgender characters?"
Townsend also freaked out about a recent episode of "Empire": " A familiar subject in prime time television was broached between Jamal (Jussie Smollett) and Cookie (Taraji P. Henson) tonight - fluid sexuality. What is with Hollywood liberals pushing this theme on TV lately?" She then huffs that "Hollywood is determined to promote fluid sexuality as normal behavior."
Really, what good does the MRC apparently forcing (as Gwinn suggests) its lower-level bloggers to watch shows they clearly despise and have no interest in reviewing in any objective manner?
Hate-watching does not make for good criticism. The MRC apparently hasn't figured that out yet.
Posted by Terry K. at 5:28 PM EDT