WND's Dubious Doctor Blames Vaccines For Zika, Wants To Bring Back DDT
Topic: WorldNetDaily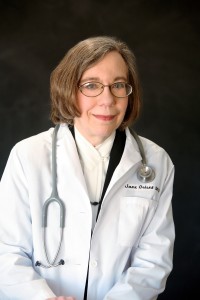 Jane Orient's Feb. 8 column is headlined "Zika virus: What should we do about it?" What Orient plans to do about is spin a conspiracy theory that vaccines, not Zika virus, are responsible for the microcephaly epidemic in Brazil:
There is, however, still no definitive proof that microcephaly and associated defects are caused by ZVD. Some interesting facts:

So far, the microcephaly cases are all in Brazil, not in the 35 other countries with ZVD, though an earlier cluster was observed in 2014 in French Polynesia.
As of Feb. 3, only 17 of 404 cases of confirmed microcephaly tested positive for Zika.
Brazil had seen an increase in pertussis in fully vaccinated children, so early in 2015 officials mandated immunizing all pregnant women with DTaP (diphtheria/tetanus/acellular pertussis) vaccine, without awaiting proof of efficacy or safety in the developing baby. Only 32 pregnant women were enrolled in a trial of this vaccine, and no results are posted yet.
A variable number of months after the vaccinations, the number of microcephaly cases increased from essentially zero in October 2015 to 1,200 in November, and continued to climb.
Because of a measles outbreak, there was a major vaccination campaign with MMR (measles/mumps/rubella) in Pernambuco, Brazil, in late 2014. This is a live virus vaccine, and many women likely received it in early pregnancy or shortly before becoming pregnant. Congenital rubella syndrome can cause microcephaly among many other problems, but this was not found in surveillance of American women who inadvertently received MMR around the time of conception.
Except that, well, the science doesn't really support Orient going anti-vaxxer on what's happening in Brazil. As Tara C. Smith points out, the DTaP vaccine is suggested in the 27th to 36th week of pregnancy, too late in pregnancy to have such a severe effect on brain and skull development. She adds:
Biologically, this makes zero sense–and furthermore, why wouldn't other countries be seeing this spike, if Tdap is truly the cause? Women in the U.S. and other countries also receive this vaccine during pregnancy, but we haven't seen an increase in microcephaly cases. Furthermore, a recent study has demonstrated yet again that Tdap is very safe during pregnancy.
Further, as a prominent Australian website (owned by Rupert Murdoch, no less) reports:
There is no evidence to support a link between the resurgence of the Zika virus in Brazil and the increase in women having the [Tdap] vaccine, said the president of the Australasian Society of Infectious Diseases, professor Cheryl Jones.

"The bottom line is that [anti vaxxers'] proposed concerns have no scientific basis," she told news.com.au.

[...]

"By coincidence, that move to have more mothers immunised happened just before the Zika virus started turning up. It's pure coincidence and they're [anti vaxxers] are jumping on that link," said Professor [Peter] McIntyre [director of the Australia's National Centre for Immunisation Research and Surveillance].

"That vaccine has been administered to millions of women. There have been a couple of big studies in the US comparing the health of thousands of pregnant women who had the vaccine compared to women who didn't, and they found there was absolutely no difference in things like stillborns, birth defects, C-sections, premature birth, bleeding ... all the things that can go wrong in a pregnancy."

Professor McIntyre says the suggestion that Zika virus is caused by the whooping cough vaccine is "absurd".

"It shows absolutely no knowledge of the science that underlies all this."
The sad thing is that Orient is a doctor -- albeit the executive director of the far-right Association of American Physicians and Surgeons. She loves to fearmonger, bash vaccines and push dubious medical information.
As befitting a not-very-credible doctor, Orient's solution to Zika virus is that old right-wing standard, DDT:
Mosquito-borne diseases, after a time when it was thought that even malaria might be wiped out, began increasing worldwide when the U.S. banned the most effective public health weapon of all time: DDT. If Zika causes rethinking of this disastrous decision, even though other deadly threats like malaria have not, it will save millions of lives – and even help us win the war on bed bugs.
As we've pointed out, most bedbugs and most mosquitoes are immune to DDT because of past overuse, so bringing it back would accomplish little beyond creating more DDT-resistant buggers.
Posted by Terry K. at 12:47 AM EST
Updated: Wednesday, February 10, 2016 12:49 AM EST