Newsmax Disavows Malzberg's Clinton-Bashing
Topic: Newsmax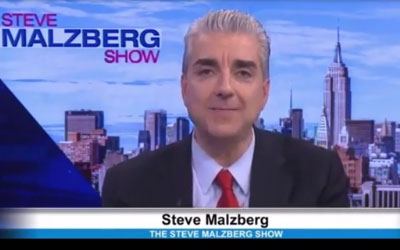 Newsmax publisher Christopher Ruddy has become a good buddy of former President Clinton, so it became a bit of an issue when Newsmax radio host Steve Malzberg went on a tirade about Chelsea Clinton's pregnancy on his April 17 show:
Pardon the skeptic in me ... but what great timing! I mean, purely accidental, purely an act of nature, purely just left up to God. And God answered Hillary Clinton's prayers and she going to have the prop of being a new grandma while she runs for president. It just warms the heart. It brings a tear to my eye. It really does. Wow!
It was enough of an issue that Newsmax distanced itself from the words of its employee in a statement to Mediaite: "Steve Malzberg's comments were intended to be humorous not hurtful. They were clearly inappropriate and do not reflect the views of Newsmax."
Strangely, there's no mention of the Malzberg controversy on the Newsmax website, even though it did publish a clip of the Media Research Center's Tim Graham complaining that "Chelsea Clinton's pregnancy proves Democrats get royal treatment while Republicans are snubbed."
Posted by Terry K. at 8:58 PM EDT
Updated: Monday, April 21, 2014 8:59 PM EDT