AIM Tries To Dismiss Prosecutors' Letter As Having 'Far-Left' Motivation
Topic: Accuracy in Media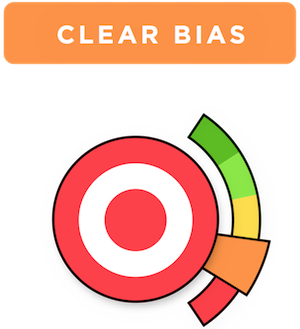 Brian McNicoll huffs in a May 14 Accuracy in Media post: "Protect Democracy, a far-left activist group, found more than 450 former federal prosecutors and political types to sign a letter that said they would have charged President Donald Trump with obstruction of justice based on actions described in the Mueller report." But McNicoll provides no evidence that Protect Democracy is a "far-left" group.
Protect Democracy states that its mission is "to prevent our democracy from declining into a more authoritarian form of government. We do this by holding the President and the Executive Branch accountable to the laws and longstanding practices that have protected our democracy through both Democratic and Republican administrations." It was founded by "a group of former White House and Administration lawyers and experienced constitutional litigators, all with a deep understanding of how the federal government works." We're not seeing the "far-left" connotation that McNicoll does.
McNicoll also tries to dismiss the signatories as"anti-Trump," also without evidence (unless you assume, as McNicoll apparently does, that taking a legal stance that does not favor Trump equals being "anti-Trump"). The Washington Post article to which McNicoll links notes the bipartisan nature of the signatories:
Among the high-profile signers are Bill Weld, a former U.S. attorney and Justice Department official in the Reagan administration who is running against Trump for the Republican presidential nomination; Donald Ayer, a former deputy attorney general in the George H.W. Bush administration; John S. Martin, a former U.S. attorney and federal judge appointed to his posts by Republican presidents; Paul Rosenzweig, who served as senior counsel to independent counsel Kenneth W. Starr; and Jeffrey Harris, who worked as the principal assistant to Rudolph W. Giuliani when he was at the Justice Department in the Reagan administration.
McNicoll also claimed "political types" signed the petition; in fact, the statement says the signatories "served under both Republican and Democratic administrations at different levels of the federal system: as line attorneys, supervisors, special prosecutors, United States Attorneys, and senior officials at the Department of Justice."
It seems McNicoll is so blinded by his love for all things Trump that he assumes the worst motivation of anyone who dares to criticize him.
Posted by Terry K. at 10:30 PM EDT