MRC Does Damage Control For Ben Shapiro's Temper Tantrum
Topic: Media Research Center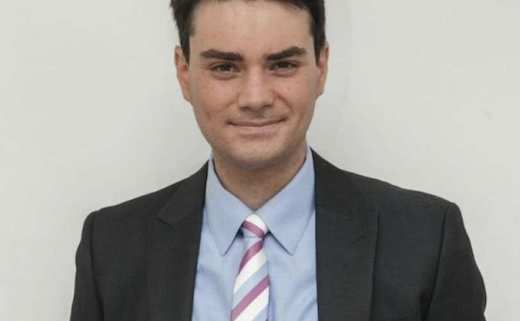 First the Media Research Center rushed to Ben Shapiro's defense over alleged mislabeling of his conservative views (despite its own long history of sloppy labeling of liberal views). Now, in a May 10 post, the MRC's Scott Whitlock is doing cleanup work on a disastrous TV appearance by Shapiro. Whitlock glowingly writes:
Conservative host Ben Shapiro appeared on the BBC, Thursday, in a contentious interview and attacked the bias and agenda of the network. After host Andrew Neil derided Georgia's new pro-life abortion bill as "extreme," "hard policies" that would "take us back to the dark ages," Shapiro unloaded, "Okay, so you're supposedly an objective calling polices with which you disagree barbaric."

Neil huffed that "I'm not taking a view" of abortion. Shapiro shot back: "Sir, you just suggested that the pro-life position is inherently brutal and terrible. So, I'm asking you, as an objective journalist, would you ask the same question to a pro-choice advocate by calling their position brutal and horrible?"

Neil doubled down: "What I'm asking you is why is it that a bill banning abortion after a woman has been pregnant for six weeks is not a return to the dark ages?" The conservative author and commentator called out the cultural bias of the BBC:

My answer is something called science. Human life exists at conception. It ought to be protected. You purport to be an objective journalist. BBC purports to be an objective, down-the-middle network. It obviously is not and never has been. And you as a journalist are proceeding to call one side of the political aisle ignorant, barbaric and sending us back to the dark ages.
What Whitlock didn't tell you: Shapiro's attack on the BBC was followed by a massive temper tantrum in which Shapiro complained that Neil "simply going through and finding lone things that sound bad out of context and then hitting people with them is a way for you to make a quick buck on BBC off the fact that I'm popular and no one has ever heard of you" -- then stormed out of the interview.To which Neil deliciously responded, "Thank you for your time and for showing that anger is not part of American political discourse."
Whitlock also cut off his blockquote of Shapiro to eliminate his attack on Neil: "Why don't you just say you're on the left?" Well, that's because he's not. Whitlock noted deep in the post that "Neil is an editor of the British Spectator and not a man of the left, as Shapiro initially thought." Whitlock then linked to a post-interview tweet as stating that Shapiro had "since admitted this", but didn't call Shapiro out for failing to sufficiently prepare for the interview by figuring out beforehand that Neil likes to play devil's advocate; instead, he tried to give Shapiro cover by claiming that "it's easy to see why one would have been confused," oblivously adding that "The classifying of the pro-life position as 'extreme,' 'hard' and 'taking us back to the dark ages' is hardly objective. It's typical of the sneering BBC view of anything culturally conservative." Whitlock provided no evidence to support his claim that the BBC has a "sneering view" of cultural conservatism.
Shapiro totally botched that interview, but the MRC wants to use alternative facts to make you think differently.
Posted by Terry K. at 11:18 PM EDT
Updated: Sunday, May 19, 2019 11:21 PM EDT