CNS Reporter Rushes to Defend Trump After 'Executive Time' Leak
Topic: CNSNews.com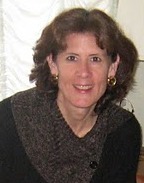 Not only does CNSNews.com serve as an echo chamber to support President Trump's pronouncements, it's also a source of kneejerk defenses of the president.
A good example of this is a Feb. 4 article by Susan Jones, who's so offended that somebody released Trump's private schedule -- which includes copious amounts of "executive time" -- that she turns it from a "news" item to an opinion piece defending Trump and attacking the leaker:
In another apparent attempt to undermine the Trump presidency, someone described as "a White House source" has leaked "nearly every day of President Trump's private schedule for the past 3 months to Axios' Alexi McCammond," Axios reported on Sunday.

The website published those daily schedules, which show that Trump "has spent around 60% of his scheduled time over the past 3 months in unstructured 'Executive Time.'"

The leak allowed cable news shows such as MSNBC's "Morning Joe" to "report" that "Barack Obama worked around the clock compared to Donald Trump."

According to host Joe Scarborough on Monday, "There are seniors playing shuffle board in Boca retirement communities who work more than the president of the United States right now."

[...]

This is not the first time someone in the Trump administration has tried to undermine the president.

We still do not know which "unnamed Trump administration official" wrote a New York Times op-ed last September, describing the president as "impetuous, adversarial, petty and ineffective." The editorial said insiders were "working diligently from within to frustrate parts of his agenda and his worst inclinations."

The leak to Axios may be part of that effort.
Jones also uncritically quotes borderline ludicrous (not to mention unsupported) statements by Trump aides: White House press secretary Sarah Huckabee Sanders' assertion that Trump is "the most productive President in modern history, and Trump personal secretary Madeleine Westerhout insisting that "This POTUS is working harder for the American people than anyone in recent history."
The article also includes a picture of "President Donald Trump at work in the Oval Office."

Posted by Terry K. at 2:04 PM EST