MRC Decries One Nazi Comparison While Its 'News' Division Promotes Another
Topic: Media Research Center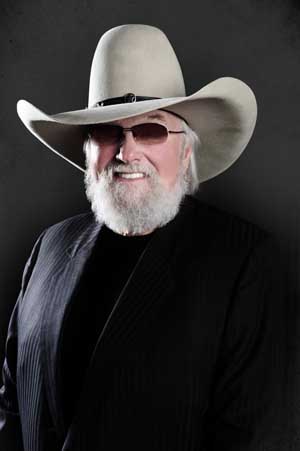 It's not a surprise that the Media Research Center never holds its own "news" division, CNSNews.com, to the same standards of behavior it demands from "liberal" media outlets. Here's yet another example.
A Jan. 27 NewsBusters post by Jack Coleman complains about "the juvenile comparison of American conservatives to Nazis," specifically targeting HBO host Bill Maher likening diehard Trump supporters to "Mrs. Goebbels in the bunker ... giving the cyanide to the children because she does not want to live in a world without national socialism."
(Coleman also bizarrely writes that "You'd think that Maher of all people would applaud conservatives and not mock them for their frequent warnings about socialism -- seeing how he's quite aware it also didn't work so well for Germany." He's apparently oblivious to the fact that Nazism was not socialism.)
The next day, CNS published a post by managing editor Michael W. Chapman touting celebrity musician Charlie Daniels' Nazi comparison that apparently has full MRC approval:
Commenting on the sweeping abortion-on-demand legislation that New York Democratic Gov. Andrew Cuomo signed into law on Jan. 22, country music legend and commentator Charlie Daniels said Cuomo was sanctioning "thousands of murders," had created "a new Aushwitz" dedicated to killing the innocent, and that "Satan is smiling."

[...]

"Watch the wrinkles on cuomo's face lengthen as the ramifications of the thousands of murders he has sanctioned come to bear on him," wrote Charlie Daniels in a Jan. 26 tweet.

"The NY legislature has created a new Auschwitz dedicated to the execution of a whole segment of defenseless citizens," he wrote.

"Satan is smiling," concluded Daniels.
Chapman then added his own editorial comment:
In total, the Nazis killed close to 19 million in their concentration camps.

Since the Surpeme Court's Roe v. Wade decision in 1973 -- no legislation was ever passed, it was a court decision -- more than 56 million babies have been killed by abortion. Every day, on average, 2,900 babies are aborted.

Satan truly is smiling.
A week later, CNS published a column by Daniels expanding on the Nazi comparison:
In the early stages of the second World War, Hitler, intent on totally exterminating the Jews, came up with a plan the Nazis code named the Final Solution.

The Buchenwald, Auschwitz, Dachau, Treblinka, concentration camps were set up to systematically import, incarcerate and exterminate the Jews of Europe.

There are those out there who will deny that the Holocaust ever happened, but I'm here to tell you that it did happen. I remember the newsreels from my early youth that showed bulldozers pushing thousands of naked, emaciated bodies of dead Jews into mass graves like so much garbage.

There were six million Jews murdered by the Nazis, in gas chambers, mass shootings and any other kind of monstrous methods of death these demonic animals could come up with.

Horrible right? Could never happen in the United States of America, right?

Wrong.

This past week, Governor Andrew Cuomo of New York signed into law a bill that is every bit as evil, and just as satanically inspired, as Hitler's Final Solution. It's a bill that allows abortion up to the time the child comes through the birth canal.
If Nazi comparisons are juvenile and bad and Godwin-esque, why won't the MRC criticize all of them instead of publishing the ones it endorses?
Posted by Terry K. at 2:50 PM EST