At The MRC, Personal Attacks Are 'Media Research'
Topic: Media Research Center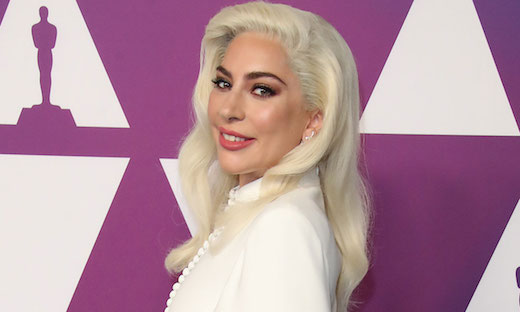 The Media Research Center seems to have given up doing anything that remotely resembles "media research" these days. When it's issuing bogus "research" that's narrowly crafted to forward the MRC's right-wing agenda, it's issuing personal attacks against people for the offense of not being as right-wing as it is.
One recent example: The mysterious Jay Maxson marked Bob Costas' departure from NBC Sports with a hateful diatribe sparked by his being triggered by any injection of politics into sports that isn't right-wing or overtly Christian (even if the person injecting said Christian messaging played a part in a double murder). Maxson ranted that Costas has "worn out his welcome among sport fans who tune into sports broadcasts for sports and prefer that politics be left to the newscasters." He then listed what he claimed were Costas' "most disgusting political lectures and controversies," one of which was simply receiving an award. This was objectionable, Maxson huffed, because it's "a who's who award that goes to the left-stream media's heaviest hitters, including: Anderson Cooper, Gwen Ifill, Scott Pelley, Bob Schieffer, Christiane Amanpour, Diane Sawyer, Brian Williams, Tom Brokaw, Helen Thomas, Al Michaels and Ben Bradlee, among others."
Maxson was also offended that Costas pointed out the overall homophobia of Russia during the 2014 Winter Olympics in Sochi, which earned him "the Gold Medal awarded by GLAAD, the Gay & Lesbian Alliance Against Defamation." Maxson does not dispute the accuracy of Costas' observation -- only that it was voiced.
Another example: A Jan. 21 post by Gabriel Hays went well beyond criticizing Lady Gaga for criticizing Vice President Mike Pence from the stage of her Las Vegas residency -- the MRC is now reviewing Vegas stage shows now -- to attacking her for daring to speak out at all:
For an artist who spent the better part of a decade trying to be as unique as possible, she sure has ended up the same way as the rest of her colleagues: as a sour, angry, liberal.

[...]

The sad thing is that her deluded opinions are amplified by her pop star status — even more so now because she has become an A-list actress. Still there's hope that, as with most of these Hollywood types, many people are starting to see them as preening windbags whose "Christian" goodwill only extends to those to kiss their butts or spoon feed them the political worldview that they're most comfortable with.
Hays seems to be lacking Christian goodwill and, with such nasty attacks, seems to be moving quickly toward being a preening windbag in the tradition of his boss, Brent Bozell.
Posted by Terry K. at 8:48 PM EST