CNS Managing Editor Does The Fact-Checking His Reporter Wouldn't
Topic: CNSNews.com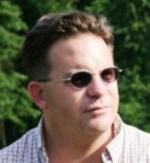 Melanie Arter was in her usual stenography mood in a Dec. 11 article on President Trump pontificating about the border wall:
The president also cited statistics on illegal border crossings in areas where the wall has been built.

"If you look at San Diego, illegal traffic dropped 92 percent once the wall was up. El Paso, illegal traffic dropped 72 percent then ultimately 95 percent once the wall was up. In Tucson, Arizona, illegal traffic dropped 92 percent. Yuma, it dropped – illegal traffic – 95 to 96 percent," he said.

"I mean, when I say dropped. The only reason we even have any percentage where people got through is because they walk and go around areas that aren't built. It dropped virtually 100 percent in the areas where the wall is, so it's very effective," Trump said.

The president pointed to Israel as an example of how effective a wall is in securing the country.

"If you really want to find out how effective a wall is, just ask Israel – 99.9 percent effective. And our wall will be every bit as good as that if not better. So we have done a lot of work on the wall. A lot of wall is built. A lot of people don't know that. A lot of wall is renovated," he said.

"We have walls that were in very bad condition that are now in A-1 tip top shape, and frankly, some wall has been reinforced by our military. Our military's done a fantastic job, so the wall will get built, but we may not--- we may not have an agreement today. We probably won't, but we have an agreement on other things that are really good," the president said.
Except, you know, none of that it true. As an actual news outlet has documented, no segment of the border wall Trump wants to build has been built.
A day later, though, Arter's boss, managing editor Michael W. Chapman, seems to be implicitly calling out Arter's failure to fact-check by doing a fact-check of his own, invoking far-right provocateur Ann Coulter and, ironically, the actual news outlet that had done its own fact-checking, the Washington Post:
Despite the claims of President Donald Trump, who may be referencing some new border fencingand renovation thereof, "not 1 inch" of his border wall has been built, said conservative author Ann Coulter, who also wondered if Trump's supporters realize this fact.

"Even a Washington Post reporter knows that not 1 inch of Trump's wall has been built," tweeted Coulter on Dec. 11.

"Does Trump think his supporters are dumber than a WaPo reporter?" she asked.

[...]

Some new fencing -- not a wall -- has been erected in Calexico, Calif. But this area to fence was identified by the Border Patrol in 2009 and the material is "bollard fencing," which is hollow steel beams spaced several inches apart, reported The Post.

Numerous prototypes of the wall have been built. But none of the $1.57 billion allocated last spring for "border protection" may be used for those prototypes. "The closest thing to a wall," explained The Post, is 25 miles of levee fencing in the Rio Grande Valley.

"As far as we can tell, from review of local news articles, only 33 miles of new barrier — fencing on top of an existing levee in Hidalgo County, Tex. and a fence in Starr County, Tex. — would be funded under the 2018 bill," reported The Post. "The rest of the money appears to be for replacing existing fencing or barriers — with fencing." (Emphasis added.)
Even if one accepts the view that Chapman was trying to lobby Trump instead of show his own reporter, it's still a mystery why Chapman didn't make Arter do this fact-check in the first place when she wrote about Trump's original, erroneous assertion.
Posted by Terry K. at 8:04 PM EST