MRC Doesn't Want To Talk About How Facebook's Kowtowing To Conservatives Undercuts Its Anti-Facebook Narrative
Topic: Media Research Center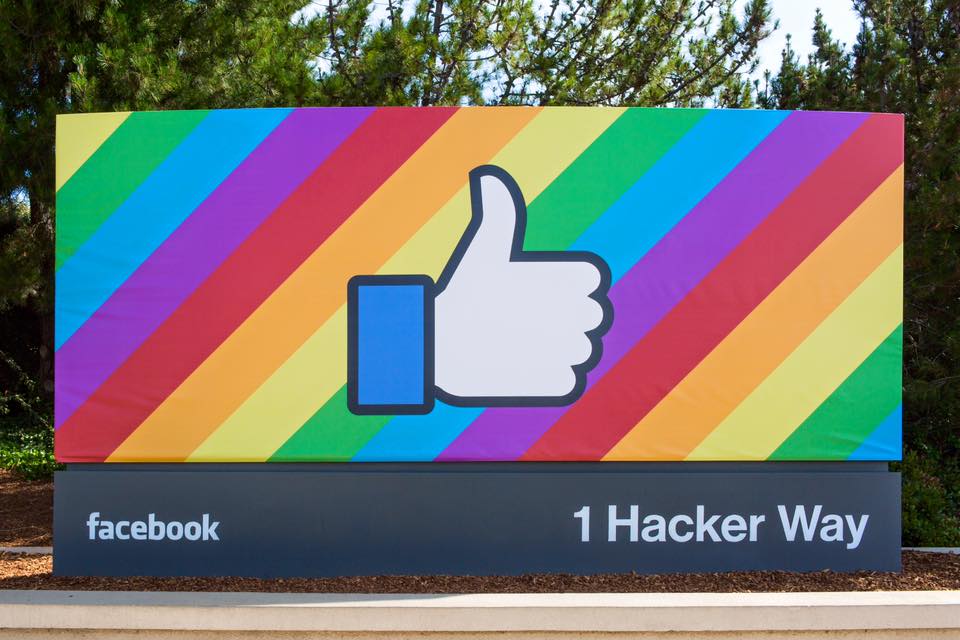 The Media Research Center has long been a critic of Facebook, so you'd think it would be happy that the New York Times published an article shining a light on its dubious practices. But, weirdly, no: A Nov. 15 MRC post by Corinne Weaver described the article (to which she curiously fails to link) as a "hit piece" that "sent Facebook into a frenzy to fix its public image."
The problem, of course, is that the Times article completely undermined the MRC's narrative on Facebook.
Weaver rather benignly described the Times article as having "accused Facebook of working with conservative groups and generating stories from a conservative angle that discredited liberal activists funded by Soros, as well as Apple, and Google." In fact, it was about much more than that: the Times detailed how Facebook failed to act on messages from Donald Trump's presidential campaign that violated its hate-speech policies, dragged its feet on Russian-related activity designed to influence the 2016 presidential electionand hired conservative political consultants to deflect attention from Facebook and uncover any link between groups critical of Facebook and MRC-despised financier George Soros.
That runs contrary to the MRC's narrative, which paints Facebook as unfriendly to conservatves to the point of censoring conservative content. For instance, the MRC did a "special report" (of the not-so-special kind, we can presume) earlier this year accusing Facebook and other social media cits of trying to "censor the conservative worldview from the public conversation." An MRC-commissioned poll in September sought to reinforce that narrative by claiming that nearly 29 percent of conservatives said they left or were considering leaving Facebook because of "censorship of conservatives." It included a quote from MRC chief Brent Bozell: "The question Facebook and other social media companies need to ask themselves is this: Do you want to be seen as an open platform for all political beliefs or would you rather be considered a left-wing public interest group that censors free speech worldwide? The latter will prove to be unbelievably costly."
In other words, the MRC is highly invested in this narrative. The Times article pretty much blew that up, pointing out how deeply Facebook is kowtowing to conservative critics. Needless to say, Weaver and the MRC didn't want to talk about that, and her post is the last we heard about this article.
For a while, anyway. A Dec. 3 MRC post by Julia Seymour returned to the article in a very narrow way: to insist that Facebook's investigation of Soros was totally justified. No, really:
Since when it is controversial for a company to research a powerful billionaire calling for it to be regulated and who could potentially impact its stock price? Since now — if the company is Facebook and its opponent is liberal billionaire George Soros.

The New York Times has become Soros' press office now that Facebook has acknowledged looking into where his money goes. The paper has done 18 stories, columns or editorials about Facebook that also mention Soros since Nov. 15.

That was the day slightly more than two weeks ago that it ran a front-page investigative piece critical of Facebook: "Delay, Deny and Deflect: How Facebook's Leaders Fought Through Crisis." That story first mentioned the firm's hiring of a "Republican opposition-research firm" that looked for connections between anti-Facebook protesters and the liberal billionaire.

Between Nov. 15, and Dec. 3, the Times published 11 news reports and published 7 columns or editorials in the newspaper including the editorial "Facebook Cannot Be Trusted to Regulate Itself" and a column from Michelle Goldberg headlined, "Democrats Should Un-Friend Facebook."

Buzzfeed threw cold water on the controversy on Dec. 1, when it published a three-page document of research on Soros that firm provided to Facebook and calling it "largely innocuous."

[...]

But it's doubtful that the Times would have portrayed such an act as controversial at all if the scrutiny wasn't of a prominent funder of left-wing groups. Earlier Times' reporting led Facebook to launch a "liberal apology tour" and fire Definers Public Affairs, a "Republican-linked firm," that it had hired. The group spread "public information about Mr. Soros's funding of American advocacy groups critical of Facebook."
In fact, the Buzzfeed piece notes that the document is only some of the research the oppo-research firm did for Facebook, not its entirety.
Seymour then weirdly obsessed about Soros having "broke the Bank of England," referencing it twice in her post, as if profiting from a financial gamble somehow underscores Soros' bad-guy credentials. Like Weaver, Seymour didn't want to discuss how Facebook hating Soros almost as much as the MRC does (though without the overt anti-Semitic imagery) undercuts the MRC's attacks on Facebook as not being conservative-friendly.
Posted by Terry K. at 7:05 PM EST
Updated: Wednesday, December 5, 2018 7:22 PM EST