Loopy CNS Rabbi Defends Trump's Manhood
Topic: CNSNews.com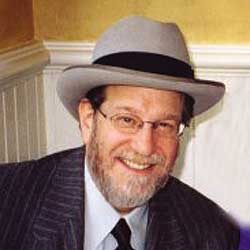 Loopy rabbi Aryeh Spero channeled his inner Kent Bailey in a Dec. 12 CNSNews.com column ranting at Nancy Pelosi for claiming that President Trump's insistence on a border wall is a misguided show of manhood:
In my view, President Trump exemplifies precisely what manhood is all about. It is about protecting the people you are responsible to protect, be they your wife and children, family, or, in the case of the President, the people of the United States.

In the world of Nancy Pelosi and other liberals, manhood has been defined down as doing that which sends feel-good virtue-signaling and makes the person appear sweet and compassionate. But that is not manhood, rather self-righteousness and throwing off responsibility under false platitudes. We had enough of that with Barack Obama.

Mrs. Pelosi talked about her being "the mom in the room" and, later, about "tinkling." This country is not served well by her definitions of manhood, nor of motherhood, and certainly is above her base references to "tinkling." We don't need her to rain on our parade.
As if Spero isn't doing his own version of virtue-signaling by defending Trump's manhood so vociferously.
Strangely, one person who has yet to react to Pelosi's crack about Trump's manhood is Bailey himself, a WorldNetDailiy columnist who has previously praised Trump as an alpha-male "warrior king" in the "tall, blond, Nordic" tradition.
Posted by Terry K. at 8:27 PM EST