Jealous Much? WND's Farah Rants About Obamas Making Money
Topic: WorldNetDaily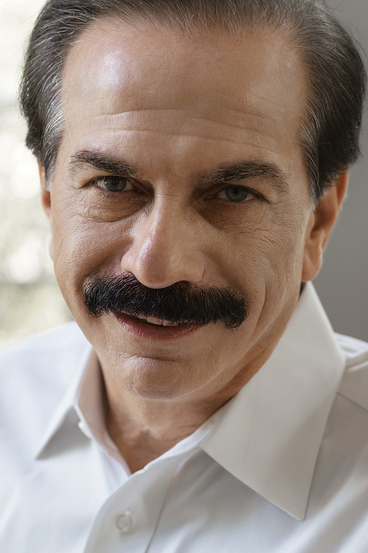 Mychal Massie is not the only WorldNetDaily writer with a lingering Obama Derangement Syndrome affliction. WND editor Joseph Farah lets his derangement flag fly in his Nov. 23 column:
Wow!

Want something to be exceptionally thankful for this weekend?

Be thankful Barack Obama is not your president – and that Donald Trump is.

If you don't feel that way today, try this: Watch his clip from his appearance at the Obama Foundation Summit in Chicago where he stumbled through an incoherent talk on climate change (I think, you decide), doing what he does best – criticizing others for carrying around too much "hate, anger, racism" and, after stumbling around for the right word of phrase, coming up with "mommy issues."

I'm not sure if the man is just intellectually lazy in his new life on his way to billionaire status, or consumed by hate of his successor like no other president.

You decide.
What we're gonna decide is that Farah is having a massive jealousy fit over Barack and Michelle Obama making money after leaving the presidency, just like every other president has done:
Maybe you didn't know that Obama is on the way to becoming a billionaire?

That's what we're learning now as this he follows the Clintons' pathway to prosperity for essentially doing nothing.

First, someone ghostwrote a book called "Becoming" for Michelle Obama – providing an advance of $65 million, which will never earn half of it out. She also shares with him a $50 million Netflix deal and a 10-city U.S. tour and sales of merchandise connected to her autobiography.

Next, she's being asked to speak to corporations for $225,000 a pop. Sound familiar?

That's on top of raking in $20.5 million in salaries and other royalties for books they didn't write between 2005 and 2016.
Forbes estimates they are already worth $135 million – not counting the speeches.
Farah mocking the Obamas for ghostwriting their books -- allegations he doesn't substantiate, by the way -- is highly ironic, given that probably the most lucrative thing Farah has ever done was ghost-write Rush Limbaugh's 1994 book "See, I told You So." We're guessing Farah has never begrudged all the money he made from that the way he lashes out at the Obamas.
And, as usual, Farah lies about Obama. The reported $65 million advance was for memoirs by both Michelle and Barack, not Michelle's book alone -- which, by the way, has become the best-selling book of 2018. That, along with the sold-out tour and merchandise sales, means that she's likely to make back her part of the advance.
That must grate on Farah, given the struggles he's had just trying to raise money to publish his own book that, even if it's successful, would make only a tiny fraction of Obama's.
Farah's hate continued:
But it's all in the name of charity, you see. Because she gives away an astonishingly generous 10 percent to Global Girls Alliance, another Barack Obama Foundation initiative – another way to make lots of money on the misfortunes of others.

What are they doing for $50 million from Netflix? It's a little nebulous: A multiyear deal for which they "produce a diverse mix of content, including the potential for scripted series, unscripted series, docuseries, documentaries and features," which will be broadcast in 190 countries – like it or not.
Actually, value of the Netflix deal Farah relayed is merely high-end speculation, and it's still a small fraction of Netflix's $8 billion programming budget. And only Farah would think that a charitable organization would b e a scam, a "way to make lots of money on the misfortunes of others," solely because it's run by people he hates and spent years trying to personally destroy (only to destroy his own operation instead).
Maybe that's the real issue here. Farah's eight-year campaign to destroy Obama with birther lies backfired badly; not only are the Obamas thriving, he ruined his own "news" organization in the process. It must grate on Farah that he is basically a failure who can't admit he's failed -- that's why he lashes out at the internet "cartel" as his supposed downfall when it's really his and WND's shoddy journalism that actually caused it.
Farah still hasn't demonstrated that WND deserves to live, and continuing to rant enviously about the Obamas isn't exactly helping his case.
Posted by Terry K. at 12:19 AM EST
Updated: Wednesday, December 5, 2018 9:25 AM EST