WND Tries To Help Savage Save His Shrinking Radio Career
Topic: WorldNetDaily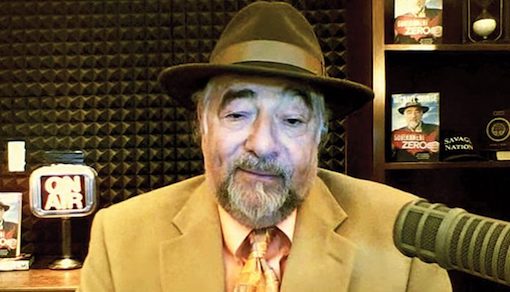 WorldNetDaily sounds the dubious alarm in an anonymously written Dec. 18 article:
Talk-radio host Michael Savage's long-time nationally syndicated show is about to go dark in major markets, including New York City, despite high ratings, according to his lawyer.

Daniel Horowitz told the Washington Times' Cheryl Chumley it's because of political distaste for Savage's fiercely independent streak.

"Michael's voice, unlike [his conservative competitors] has always been very independent," Horowitz said. "Savage is completely a wild card, right? And that's what they're trying to kill. It's all about corporate control. Taking him off the air is not a business decision."
It's not until the sixth paragraph of the article that the real apparent reason for the kerfuffle: Savage is moving "to a new format, with one hour of radio alongside one hour of podcast."
WND, of course, saw fit to talk only to Savage and Horowitz, not bothering to check with any of those radio stations to see how much Savage's new format is driving their programming decisions. After all, it's highly unusual for a radio host to cut down to one hour from two or three hours and still expect to keep the time slot he once had for the longer show.
The fact that Savage and Horowitz never address the format change tells us that's the real issue. If Savage is truly the ratings powerhouse he and his lawyer insist he is, he should have no trouble finding another station in those markets, so there really isn't a problem.
Ah, but there is a problem: If Savage actually could find another station in those markets -- and there are literally dozens of radio stations in the New York City market where he currently airs on WABC -- he wouldn't be complaining so loudly about losing WABC as an outlet, and Horowitz would be negotiating with WABC and those stations in other markets, along side Savage's syndicator, Westwood One, instead of taking this battle public.
In other words, this is a show of weakness on Savage's part, and WND -- longtime buddies of Savage -- will never call him out on it.
Posted by Terry K. at 3:17 AM EST