CNS Now Just Writing Articles To Keep MRC's War on Joy Behar Alive
Topic: CNSNews.com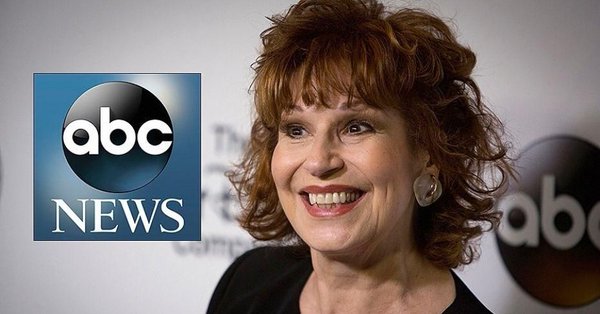 The Media Research Center has a long history of manufacturing right-wing outrage -- much of it seemingly so its "news" division, CNSNews.com, has something to do in covering what the MRC tells it to do. And so it seems for its jihad against "The View" co-host Joy Behar for a joke about Vice President Mike Pence's fundamentalist version of Christianity.
The MRC has been hammering on this for a while, and it's reached the stage where CNS is doing articles on it for the apparent sole purpose of trying to keep the story alive.
CNS managing editor Michael W. Chapman demonstrated how much of a corporate man he is in a March 7 article that summed up the company campaign in a nutshell: "Although two hosts on ABC's The View made bigoted, anti-Christian remarks during a recent broadcast, the top advertisers on the program have not denounced that anti-faith bigotry and they continue to advertsie on The View despite a nationwide campaign calling on them to suspend advertising until the hosts publicly apologize." Chapman waited until the final paragraph to disclose that CNS is a division of the MRC, meaning that his article is an in-house promotion.
By the way, Chapman's boss, Brent Bozell, made a bigoted remark in 2011 in likening President Obama to a "skinny ghetto crackhead" -- something his to which his fellow conservatives have never held him to account, and something Chapman would never dare bring up if he values his continued MRC employment.
Chapman dutifully followed up a couple days later in targeting one specific advertiser (needless bold italic in original):
The Clorox Company, a multinational American firm with more than 8,000 employees and net annual sales of $6 billion, apparently has no reservations about advertising its products on a television program that espouses anti-Christian bigotry.

[...]

On March 9, CNSNews.com reached out to Clorox again, asking it to state whether it has already or would suspend its advertising on The View until Behar and Hostin publicly apologize for their bigoted, anti-Christian remarks.
Could someone remind Chapman that he works for a bigot?
This time, though, Chapman failed to disclose that the MRC owns CNS, thus hiding the press-release nature of his article -- and the fact that there really isn't much separation between CNS and the MRC in any way that would preserve journalistic integrity (if there ever was).
Posted by Terry K. at 12:36 AM EDT