Newsmax's Hirsen Won't Explain Why Huckabee Left CMA Board
Topic: Newsmax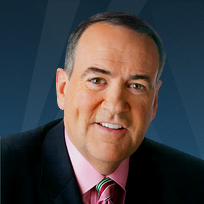 James Hirsen was in full outrage mode in his March 5 Newsmax column:
Left-wing hatred, in of all places Nashville, Tennessee has just politicized a country music institution. Rather than learn a lesson from the NFL and Hollywood, a small but highly vocal group of people in Music City has managed to pressure the Country Music Association (CMA) into having former Arkansas Gov. Mike Huckabee withdraw as a board member from the group's educational arm — the CMA Foundation. Last week the CMA announced two new members of the board of this charitable foundation, Huckabee and singer Chris Young.

Following the announcement, the CMA was the recipient of a hate-filled backlash over its choice of Huckabee because of the former governor's political and religious views and solid support of President Donald Trump, as well as the fact that he is the proud father of President Trump's current press secretary Sarah Huckabee Sanders.

Despite the fact that Huckabee's appointment to the board was completely separate and apart from his political activity and cultural views, some in the industry for which Nashville is best known targeted their personal animus directly at the former governor.

The most vicious public statement came from country music manager Jason Owen, who happens to own Sandbox, a management company representing Faith Hill, Little Big Town, and Kacey Musgraves. Owen co-owns, along with songwriter-producer Shane McAnally, the record label Monument Records. McAnally has written and produced songs for Musgraves, Kelly Clarkson, Kenny Chesney, Luke Bryan, The Band Perry, Lady Antebellum, Keith Urban, Dierks Bentley, and Miranda Lambert.

Owen labeled Huckabee's appointment "grossly offensive" and "a shameful choice" by the CMA and its leaders. The music industry manager withdrew the support of Sandbox and Monument, declaring that the artists he handles would not work on behalf of the CMA Foundation.

[...]

Being the consummate professional and gentleman that he is, Huckabee resigned a mere 24 hours after the announcement of his appointment in order to save the organization from having to deal with any potential turmoil.

Huckabee's departure occurred a few hours after Owen published his screed on an industry website.
Weirdly, Hirsen never explains exactly what views of Huckabee's are being criticized, preferring instead to dismiss any criticism of Huckabee as "left-wing hatred." As an actual news outlet explains, Owen, who is openly gay, was specifically targeting Huckabee's anti-gay views. In the letter that Hirsen denounced as a "screed," Owen wrote that "This man has made it clear that my family is not welcome in his America. ... Huckabee speaks of the sort of things that would suggest my family is morally beneath his and uses language that has a profoundly negative impact upon young people all across this country."
Hirsen spends the rest of his column sucking up to Huckabee:
Huckabee, an ordained Southern Baptist minister, has impeccable credentials as a public servant, and his involvement in charitable endeavors is highly commendable. As a former presidential candidate, Huckabee won the 2008 Iowa Republican caucuses and finished in delegate count just behind John McCain and Mitt Romney. He additionally has to his credit the accomplishment of having hosted a successful television talk show on the Fox News Channel and currently hosts a television show on TBN.

[...]

The small but vociferous group that derailed Huckabee's appointment to the board of the CMA Foundation has ended up depriving the organization of having a highly qualified member serve with distinction. Since music education is so central to the CMA Foundation mission, losing an individual of Huckabee's caliber, someone who would have made germane and invaluable contributions to the CMA board's primary objectives, is an outrage.

Through their actions and rhetoric, certain hate-filled individuals have provided the ugliest of illustrations of exactly what discrimination looks like.

[...]

The truth of the matter is Huckabee's religious, political, and cultural views are shared by an enormous segment of the American population, many of whom were, up until now, country music consumers.
If only Hirsen had the courage to explain to his readers exactly what views of Huckabee's were offensive instead of penning a mash note to Huckabee.
Posted by Terry K. at 3:58 PM EST
Updated: Thursday, March 8, 2018 4:00 PM EST