WND Forgets Its History of Pushing Rothschild Conspiracy Theories
Topic: WorldNetDaily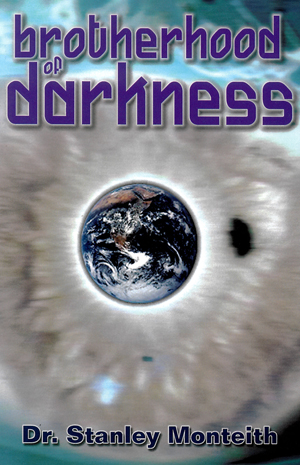 An anonymous WorldNetDaily writer states in a March 19 article:
A Democratic lawmaker is under fire after he promoted a conspiracy theory claiming Jewish financiers manipulate the climate and are to blame for the weather.

Trayvon White, a Washington, D.C., councilman who represents Ward 8, published a video to his Facebook page Friday as snow began to fall in the nation's capital.

"Man, it just started snowing out of nowhere this morning, man," White can be heard saying in the video as he drives west on interstate 695. "Y'all better pay attention to this climate control, man, this climate manipulation. And D.C. keep talking about, 'We a resilient city.'

"And that's a model based off the Rothschilds controlling the climate to create natural disasters they can pay for to own the cities, man. Be careful."

White was referencing the Rothschild family, a European banking dynasty, and a conspiracy theory that claims the family and other Jews secretly control global events.
WND not gets White's first name wrong -- it's Trayon, not Trayvon -- it also conveniently forgets how it too has pushed Rothschild-linked conspiracy theories over the years.
Unraveling all the organizations that yank the strings of American politics can be daunting. In 2005, I penned two important pieces for WND: "The treasonous Council on Foreign Relations" and "The treasonous Trilateral Commission." Nothing has changed. Those two organizations are not some harmless think tanks. If you go to the CFR's history page, nuggets of the truth are right there for everyone to see. Elihu Root headed the original CFR. The Rothschilds and Wall Street were instrumental in financing the Bolshevik Revolution. Root was the bag man to deliver $20 million to the Bolsheviks who were founded by mass murderer Vladimir Lenin and Alexander Bogdanov.
Additionally, the WND online store sells the book "Brotherhood of Darkness" by Stanley Monteith, which claims to be about "secret societies, how they have directed the course of civilization and how they influence your life today." In it, Monteith writes that "Those who believe that Jewish banks are responsible for our problems cite Benjamin Disraeli's book ["Coningsby"] and claim that he exposed the Jewish Banking Conspiracy. Then they point to the Rothschilds, Kuhn, Loeb and Co., the Warburgs, the Lazard Bank, Lehman Brothers, and Goldman Sachs to justify their contention that Jewish bankers control the world." Monteith then adds that "those arguments are convincing," though he went on to note that non-Jewish bankers played a major role in the banking industry and that "Jewish banks played an important part in financing industrial development in Europe, but they never controlled the financial institutions of the world."Monteith also claims that Disraeli and Rothschild promoted the Jewish banking conspiracy to obscure the real banking conspiracy, in which the Masons control everything.
It's rather cute how WND is now pretending it's never been a conspiracy theory-laden website.
Posted by Terry K. at 5:42 PM EDT