WND's Klayman Really, Really Wants Be A Special Counsel So He Can Destroy Obama, Clintons
Topic: WorldNetDaily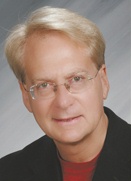 Last October, Larry Klayman wrote a WorldNetDaily column titled "Why I should be named special counsel." In his hate-filled column, he declared that "today we face a much greater threat and crimes by the Clintons and the administration of former President Barack Hussein Obama" and complained that "our current attorney general ... is too cowardly to do his job and prosecute either the Clintons or Obama." He then exhorted his readers to "please go to www.freedomwatchusa.org and sign the petition directed to President Trump and the Justice Department to urge that I be appointed special counsel. I am unafraid and uncompromised, unlike our current attorney general! I will get the job done!"
As of this writing, Klayman's petition claims to have more than 17,800 signatures. It's basically an email-harvesting campaign for his mailing list; there's no apparent verification mechanism, and it's unclear whether duplicate signatures are being counted.
Further, as someone who has expressed a personal dislike of the Clintons for two decades and Obama for the past decade -- to the point that Obama can file multiple libel claims against him should he choose to do so -- Klayman is highly compromised and his judgment cannot be trusted. Plus, he's a terrible lawyer anyway, so no sane politican would dare give him the job.
Still, Klayman continues to embarrass himself by demanding that he be given the chance to railroad politicians he personally despises. So he wrote a Feb. 25 WND column -- also headlined "Why I should be named special counsel" -- and made his case again:
The republic and our freedom hangs in the balance as long as the Clinton and Obama deep state – represented and aided by the corrupt Robert Mueller – is able to continue to wage a jihad on President Trump and his administration, all with the aim to bring it down and destroy it so that a socialist, communist, radical leftist, feminist and atheist country will take the place of the one conceived of at Philadelphia on July 4, 1776.

The only man who has the courage, fearlessness and determination to root out these vermin in our rat-infested "capital of corruption," is me, I am sorry but also proud to say.

What good are documents, when nothing ever comes of it? I can and will get documents that will be used as evidence through grand-jury subpoenas once I am named special counsel.

For these reasons, I must be appointed special counsel. In this way, I will, in effect, be your attorney general and have the full powers of law enforcement to investigate, indict and seek convictions of Mueller, Comey, the Clintons, Obama and persons like Brennan and Clapper.

Then I can finally put these criminals behind bars, and by so doing, save the presidency of Donald Trump.
Of course, if you're delcaring you want to be special counsel solely to protect Trump, you are totally compromised. But Klayman's apparently such a bad lawyer he doesn't understand that he's disqualifying himself.
Add a reference to the "self-hating Nazi collaborator Jew George Soros," and Klayman once again demonstrates why he should never be taken seriously.
Posted by Terry K. at 8:18 AM EST