MRC's Bozell Reduced To Defending Trump's Empathy Notes
Topic: Media Research Center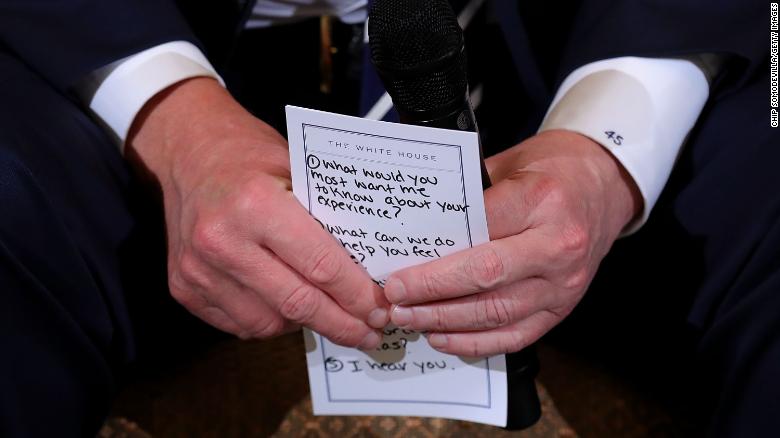 Is there anything Media Research Center chief Brent Bozell won't defend about President Trump? Bozell ran to Fox News to defend Trump's use of notes to remind him to show a little empathy during a meeting with victims of school shootings:
"Who doesn't use notecards?" MRC President Brent Bozell said in an interview with Fox News's Trish Regan, who was filling in on Your World With Neil Cavuto. "We all have used notecards. Every president has used a notecard. Barack Obama spent eight years using teleprompters."

"They don't care what Donald J Trump, what President Trump thinks about anything," Bozell noted, a little earlier in the segment. "They don't care what he does with anything. They care about only attacking Donald J Trump. It's an obsession that the press corps has with him. You understand now why he has – why 91 percent of the coverage against Donald Trump is negative. Because they're looking for anything, anything at all to try to attack him on."

Bozell was referencing an MRC study that demonstrated that 91 percent of evening news coverage on ABC, CBS and NBC regarding President Trump has been negative – a trend that has continued since he first announced his candidacy.
But the MRC repeatedly mocked Obama's teleprompter use, though we don't recall Obama ever having needing notes to remind him to show empathy.
Oh, and Bozell's talking point about "91 percent of the coverage against Donald Trump is negative"? Totally bogus.
It's pretty sad to see a man who just two years ago was denouncing Trump as not being a real conservative reduced to this sad little effort at defense.
Posted by Terry K. at 6:32 PM EST