WND's Loudon Whitewashes Limbaugh's Denigration of Sandra Fluke
Topic: WorldNetDaily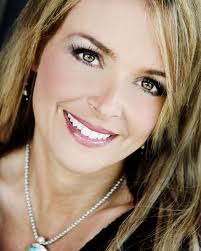 Gina Loudon does a fine job of soft-pedaling Rush Limbaugh's three-day misognistic tirade against Sandra Fluke in a Feb. 22 WorldNetDaily article:
When talk radio king Rush Limbaugh commented on Sandra Fluke's desire to have free birth control, many thought the days were numbered for the conservative icon, and his medium, talk radio.
Of course, Limbaugh did a lot more than "comment" on Fluke -- he hurled every disgusting insult at her he could think of.
And Loudon is lying when she claims that Fluke talked of her "desire to have free birth control." She did not discuss her personal life at all; according to NPR, she offered "a rousing lawyer-like defense of why failing to cover contraceptives is unfair to women."
But the article isn't about Fluke -- it's about how "Limbaugh remains the king of the hill in talk radio" and conservative opinion is growing. Since this is a right-wing fluff piece, Loudon won't tell you exactly how disgusting and denigrating Lmbaugh's "comments" about Fluke were.
Posted by Terry K. at 8:05 PM EST