WND's Garth Kant Finds Another Congressman To Slobber Over
Topic: WorldNetDaily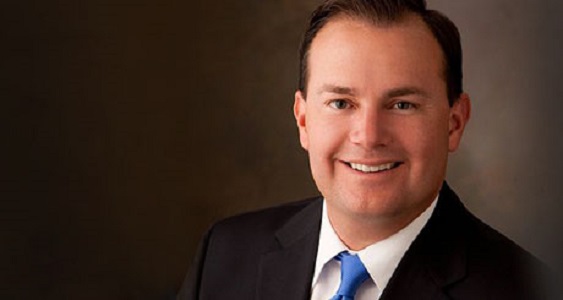 Steve Stockman, it appears, is not the only congressman for which WorldNetDaily's Garth Kant is willing to serve as a public-relations agent.
A Feb. 20 WND article by Kant is full of fawning over Sen. Mike Lee, starting with a headline calling Lee a "1-man think tank":
Lee is one of the Three Musketeers of the new conservative movement in Washington, along with Sens. Ted Cruz, R-Texas, and Rand Paul, R-Ky.

If Cruz and Paul are the faces of the new conservatives, particularly after each conducted memorable filibusters last year, Lee may be the behind-the-scenes architect who is particularly active away from the cameras, trying to spark a Reagan revolution for our times and a flowering of new creative energy in the GOP.

He might be called the GOP's renaissance man because he so obviously relishes ideas on an impressive variety of issues, and is constantly working to come up with innovative and new conservative solutions for modern times.

That's why he is promoting his own conservative reform agenda that he outlined in a major speech (posted on his website) as well as a conservative solution for poverty.
Needless to say, Kant doesn't challenge anything Lee says, nor does he even bother to talk to anyone else about him.
Kant better hurry and do another puff piece on Steve Stockman, lest he start to feel a little jealous of having to share Kant's adulation.
Posted by Terry K. at 3:42 PM EST