MRC's Graham Disappoves of 'Kinky Boots' Cast in Macy's Parade
Topic: NewsBusters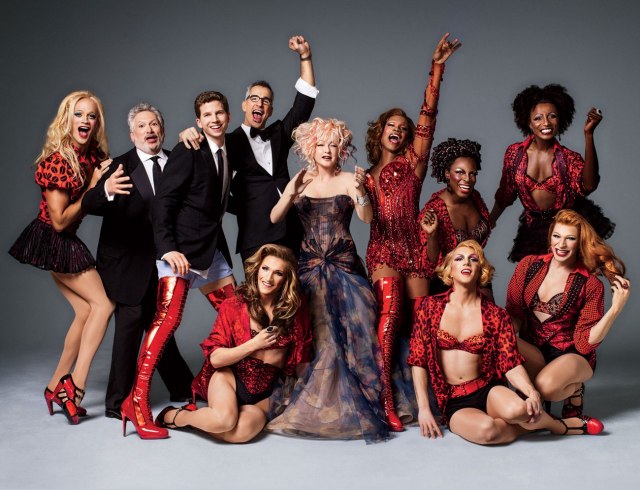 It's been a few days since the Media Research Center last had an anti-gay freakout, so we were due for one. Cue Tim Graham complaining about Broadway musical performers taking part in the Macy's Thanksgiving Parade:
The Huffington Post liked how "right-wingers across America" disapproved of NBC putting part of the Broadway show "Kinky Boots" in the Macy's Thanksgiving Day Parade. Matt Lauer described it as a "fun show that tells the story of a struggling shoe factory owner who pairs up with an outrageous cabaret performer and together, not only do they save the business, but they learn to celebrate the differences in each other."

The stars addressed a song to "Ladies, gentlemen, and those yet to make up their minds." They sang let "pride be your guide" and "you change the world when you change your mind."

Parents had to suddenly explain what a "drag queen" was and why there was a man standing in red thigh-high boots, boxer shorts and the top of a business suit. The show was created by gay playwright Harvey Fierstein and "rock icon" Cindy [sic] Lauper (to use Lauer's term). The production won six Tony awards.

Every once-traditional family television show is getting transformed into another opportunity for gay-pride evangelism, especially if it's run out of Manhattan by NBC Universal.
We weren't aware that the parade was limited only to heterosexuals. Graham should let us know these things.
(Photo via Vanity Fair)
Posted by Terry K. at 11:51 AM EST