WND's Mitchell Lies About Obama And ISIL
Topic: WorldNetDaily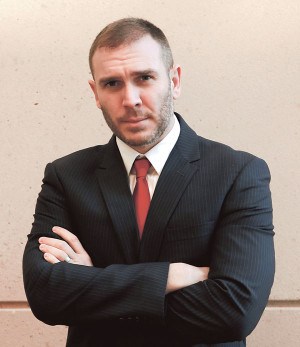 You'd think that someone running for office would not want to be caught telling blatant lies. But that's not the way Molotov Mitchell, a candidate for North Carolina legislature, rolls.
In his Sept. 23 WorldNetDaily video, ol' Molotov lies right off the bat by repeatedly and falsely calling President Obama an "imam." Then, Mitchell invents a reason why Obama uses "ISIL" instead of"ISIS":
When Barack Obama uses the term ISIL, he's tipping his hat toward these terrorists. He's saying you're not just the lords of Iraq and Syria, no, you're the lords of Iraq and the Levant. Imam Hussein Obama is implying that Israel is part of their fight, that he's giving ISIS more territory than they actually have. Way more, in fact, and that's bad.

But here's the kicker. By using "Levant," Imam Hussein Obama doesn't even have to say Israel's name. It's almost as if Israel doesn't exist. Everybody knows Imam Hussein Obama is no friend of Israel, so it's no surprise that he uses the one term that undermines them as a nation.
Despite inventing an answer, Mitchell concludes by claiming the "million-dollar" question is why Obama uses ISIL.
If ol' Molotov had bothered to do any research before making his video, he would have found that, as we've previously noted, use of "Levant" is a more accurate translation of the group's name, and ISIS aggravates numerous women named Isis.
If Mitchell can't do basic research before spouting off in one of his videos, how can he be trusted to act competently as the political officeholder he wants North Carolinians to vote him as?
Posted by Terry K. at 1:22 PM EDT