WND Pretends Aaron Klein Isn't A Birther
Topic: WorldNetDaily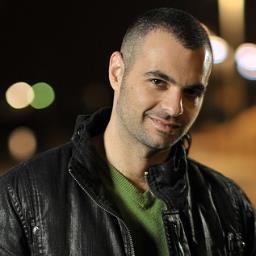 Aaron Klein has a new book coming out, and WorldNetDaily desperately wants to present him as a serious writer. So much so, in fact, that it's freaking out about Media Matters reminding people of who he works for and what he's done.
So WND devoted a Sept. 7 article to responding to Media Matters' claims by trying to explain away Klein's extremism. It claims:
Media Matters also takes issue with factual articles penned by Klein regarding the general legal definition of "natural born citizen," the constitutional requirement to serve as president.

Media Matters wrongly claimed those articles makes Klein a "birther" who doubts Obama's citizenship.

Klein only cited legal arguments about the constitutional definition of "natural born citizen," pointing out some mainstream scholars believe both parents must be U.S. born.

Regarding Media Matter's false "birther" charge, in Klein's book, "The Manchurian President," he wrote there is "no convincing evidence that Obama was born in Kenya, nor that his birthplace was any place other than Hawaii, his declared state of birth."
WND is lying. First, a onetime concession that Obama was born in Kenya doesn't make him not a birther. Second, he has effectively retracted that concession.
As we documented, Klein declared on a July 2012 edition of his radio show that "I personally also hired three independent forensic investigators. ... All three came back with the same conclusion, and that was there was modifications on the PDF file that they could not explain, that are not consistent with a normal scanned document."
Klein never identified these so-called "forensic investigators," nor has he ever publicly released a full accounting of the conclusions they reached. Nor, we can probably assume, has Klein ever conceded the fact that those purported "modifications" in the PDF scan have been easily reproduced through the use of a Xerox scanner.
It says something about the state of WND's reputation that it has to defend one of its writers by insisting he's not a birther. Mostly, that nobody believes WND, and it's people like Klein who have helped make sure of that.
Posted by Terry K. at 11:06 PM EDT
Updated: Sunday, September 7, 2014 11:07 PM EDT