Bob Unruh One-Sided Reporting Watch
Topic: WorldNetDaily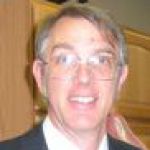 We already know that WorldNetDaily "reporter" Bob Unruh can't be bothered to report any side of an argument that diverges from his employer's (and, presumably, his own) right-wing agenda. And he just can't seem to stop repeatedly proving it.
Unruh does it again in a Sept. 13 WND article in which he promotes only the view of anti-gay therapists, even quoting from a dissent in a judicial decision upholding a state ban on anti-gay "repatative" therapy without quoting from the majority decision. Unruh goes on to baselessly assert that lawmakers in states that have banned anti-gay therapy are "pro-homosexual lawmakers" and that the anti-gay groups who favor such therapy are "licensed mental health professionals."
Such is the state of WND and Unruh's reporting. No wonder nobody believes WND.
Posted by Terry K. at 1:46 PM EDT