MRC Plucks Quotes From Roosevelt Documentary Out of Context
Topic: Media Research Center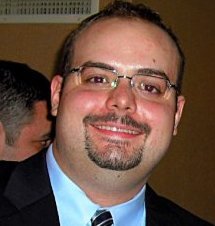 A Sept. 20 NewsBusters post by Jeffrey Lord is devoted to whining that Rush Limbaugh was taken out of context when he lamented that guys can no longer wheedle sex with women by claiming "that 'no' means 'yes' if you know how to spot it." Lord asserts that "Rush has millions of listeners who, yes, actually listen to what he says, understood his context."
As usual at the Media Research Center, however, it's still perfectly fine to take non-conservatives out of context.
In a Sept. 16 MRC item, Kyle Drennen attacks the new PBS documentary on the Roosevelts:
During the first installment of PBS's The Roosevelts: An Intimate History on Sunday, historian Clay Jenkinson and former Newsweek editor turned historian Evan Thomas slammed Theodore Roosevelt as a bloodthirsty "imperialist" who promoted the "glorification of war" and built up a "cult" of personality. [Listen to the audio]

Speaking on Roosevelt's command of the Rough Riders during the Spanish-American War, Jenkinson proclaimed: "There's no question that Roosevelt is an imperialist. Apologists like to try to play this down. But the fact is he's probably the most significant imperialist in American history." Jenkinson seemed troubled by Roosevelt's call for the United States to "take our place in the world's arena."

Minutes later, Jenkinson launched a more pointed attack against the nation's 26th president: "This is really important. There is a blood lust in Theodore Roosevelt. He was a killer. You can't – you can't sanitize that."

Thomas added to denunciation, declaring: "Teddy Roosevelt, although he's a wonderful figure and a glamorous figure, is a dangerous figure in some ways. This glorification of war can't be a good thing in the long run....And it was an illusion that this country from time to time succumbs to."

[...]

The Ken Burns documentary even brought on conservative columnist George Will to scold Roosevelt's belligerency: "Theodore Roosevelt, we should say this bluntly, liked war....And it gave him an unpleasant dimension, which, after a century of war, which the 20th century became, should cause us to look back on Theodore Roosevelt with dry eyes."
But if you look at the transcript Drennen supplies and the accompanying text, it's obvious that Drennen has pulled all of these quotes out of context and fails to fully report what the documentary was saying.
As the full video of the Roosevelt documentary shows, the segment from which Drennen cherry-picks these statements is about Teddy Roosevelt's adventures in the Spanish-American War. The segment starts at 1:20:12; the Jenkinson clip is prefaced with a quote from Roosevelt about "the supreme triumph of war" trumps the triumph of peace and how "it is through strife, or the readiness for strife, that a nation must win greatness."
There's a 13-minute gap betwen the George Will quote and the second Jenkinson quote Drennen cites, during which it's recounted how Roosevelt was unusually eager to fight the Spanish in Cuba and how his reckless behavior got many of his fellow Rough Riders wounded or killed.
Between the second Jenkinson quote and the first Evan Thomas quote is a short segment about how Roosevelt lobbied to receive a Medal of Honor for his work in Cuba although he was ineligible for one because he was a volunteer. Between the two Thomas quotes is a segment on how Roosevelt's later political career could be traced to his self-proclaimed heroism.
Curiously, for all of his plucking out of context, Drenne never contradicts anything in the documentary. Instead, he whines about Obama for some reason:
It should be noted that Theodore Roosevelt never brought the United States to a war as president and was awarded the Nobel Peace Prize for negotiating the end of the Russo-Japanese War in 1905. Unlike Obama, Roosevelt actually earned his peace prize.
Drennen doesn't mention the fact that the part of the seven-part documentary from which he cherry-picked covered Roosevelt's life before coming president. Part 2 of the documentary, which covers Roosevelt's presidency, does cover Roosevelt's Nobel Peace Prize.
Posted by Terry K. at 9:59 PM EDT