We Somehow Fail To Make WND's Enemies List
Topic: WorldNetDaily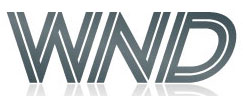 As part of its 20th anniversary self-aggrandization, a May 2 WorldNetDaily article by Bob Unruh lists "the Top 10 'enemies' that have attacked WND over its truth-telling." But most of it is legitimate criticism of WND spun to portray it as unfair.
For instance, Think Progress is on the list for pointing out in 2012 that WND's traffic numbers depend heavily on its conspiracy-laden and birther-centric stories being linked at the Drudge Report . Unruh doesn't dispute any of this, so it's unclear why it's even being highlighted.
There was also this item:
Then there was the "fake news," before it became popular, that Joseph Farah was removed from the guest list of the sixth Presidential Inaugural Prayer Breakfast that took place on Jan. 21, 2013.

The report simply was false.

Media Matters even featured a quote from Merrie Turner, the organizer of the independent Inaugural Prayer Breakfast, that said that his original inclusion was a mistake.
Actually, WND's own reporter touted that Farah would be a "distinguished guest" at the breakfast before Media Matters contacted breakfast organizers to question why such a rabid Obama-hater would be permitted to take part. The organizers then flip-flopped and re-invited Farah. And after all the rigamorole, Farah didn't even bother to show up. There was confusion to be sure, but there was no "fake news." (That's WND's department.)
One organization, however, is missing from WND's list: ConWebWatch.
Perhaps that's because WND couldn't come up with a strawman about our work that it could easily knock down. In the 17 years of ConWebWatch's existence, the only attack on us WND could muster was a 2008 column in which Farah tried to lamely smear me as a "talent-challenged slug" -- and even then he didn't dispute anything we wrote about WND. And it hasn't happened since.
It's standard propaganda procedure to portray unfounded or poorly reasoned criticism as representative of all criticism. WND doesn't want to bring us up because they know we're right.
Posted by Terry K. at 10:50 PM EDT