WND Disappears Accused Cult Leader's Key Role In Its History
Topic: WorldNetDaily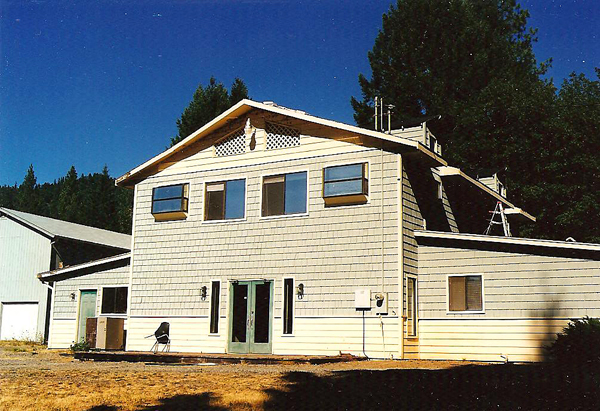 WorldNetDaily editor Joseph Farah offered a hagiographic account of his website's founding in his May 1 column. He strangely doesn't talk about where WND was founded, though he does include a picture of "WND's original office on a ranch in Selma, Oregon."
That tells us WND is a little ashamed of its original offices -- and who owned them. That would be the Tall Timber Ranch, which is owned and operated by a group called the Foundation of Human Understanding, run by Roy Masters. As we've documented, Masters has been accused of being a cult leader.
Farah's not the only one who's airbrushing history. His lieutenant, David Kupelian, is quoted in a May 3 article as saying that "I had worked together with my friend Joseph Farah on another journalism project in the early 1990s" before joining WND.
That "journalism project" was New Dimensions magazine, published by, yes, Roy Masters. Farah was its editor-in-chief for a time in the early 1990s, after Masters had sold it. Kupelian worked for that magazine for many years, and reconstituted it after joining WND as the magazine now known as Whistleblower.
One more Masters connection has also been disappeared from WND's history. In its early years, WND had a symbiotic relationship with Talk Radio Network, a syndicator of right-wing radio hosts created by (wait for it) Roy Masters and currently run by his sons. TRN was known at the time for hosts such as Michael Savage (still a WND buddy) and Laura Ingraham, but its biggest names have moved on or died, its website hasn't been updated in months, and TRN's main activity these days is suing other radio syndicators on antitrust grounds. WND did write a article on the lawsuit, though.
If WND wants to celebrate its history, it should admit its whole history -- which includes admitting it got a major boost early on from an accused cult leader.
Posted by Terry K. at 2:12 AM EDT