WND's Cashill Complains Obama Biographer Didn't Interview Obama Conspiracists Like Him
Topic: WorldNetDaily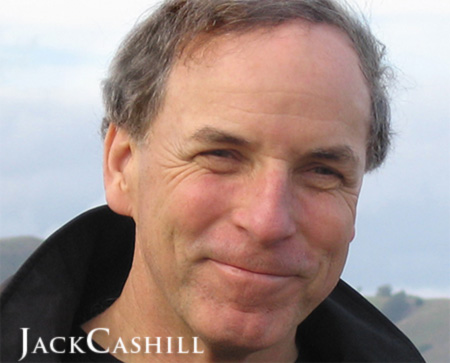 The new Obama biography by David Garrow, "Rising Star," has a non-fan of sorts in WorldNetDaily columnist and anti-Clinton obsessive Jack Cashill, who complains in his May 3 WND column that Garrow didn't talk to Obama-haters and conspiracists like himself:
Garrow allegedly interviewed a thousand or so people for the book. When I suggested to friend Susan Daniels last week that "Rising Star," out May 9, has potential, she asked, "Did Garrow interview you?"

No, come to think of it, he did not. I asked Susan if Garrow interviewed her. He should have. A licensed private investigator, it was Susan who discovered that Obama was passing through life with a Connecticut social security number.

No, Garrow had not talked to Susan either, despite the fact that she had taken her case against Obama's use of that number to court in her native Ohio.

That got me to wondering just who Garrow did talk to. I contacted Joel Gilbert, producer of the widely seen documentary, "Dreams from My Real Father."

"Not me or anyone I know or interviewed in Obamaworld. Not Malik or Keith etc.," Gilbert replied.

Malik would be Obama's half-brother and the best man at his wedding, Malik Obama. Keith Kakugawa was Obama's best friend in high school. He appears frequently in "Dreams" as "Ray."

Gilbert added, "We know he interviewed Barry, which is a red flag! Claim sounds like BS."

I reached out to Charles Johnson, founder of Gotnews.com and a deep Obama researcher. Johnson is also the possessor of an early draft of "Dreams." Said Johnson of Garrow's claimed thousand interviews, "I think he is lying."

"He never contacted me," said Jerry Corsi who led the quest to secure Obama's birth certificate at WND and in a best-selling book.

Given that Garrow has reportedly discussed Obama's alleged bisexuality, I thought for sure he would have interviewed Larry Sinclair.

In June 2008, Sinclair held a press conference at the august National Press Club in Washington to discuss what he claimed were his drug-fuel sexual assignations with Obama in Chicago.

The media called the conference a "circus act" and refused to follow up. To be sure, they did not review his book, "Barack Obama & Larry Sinclair: Cocaine, Sex, Lies & Murder." For all his eccentricities, Sinclair tells a convincing tale.

I reached out to Sinclair through Facebook. "I just don't know any David Garrow," he told me, "nor have I given any interviews in last couple of years as I have been restoring a neglected community."
Cashill conveniently fails to mention that both Sinclair and Gilbert have been completely discredited. Obama's purported "Connecticut Social Security number" is not even taken seriously by other birthers, and Daniels perhaps should be charged with publicly releasing Obama's Social Security number without his permission, thus exposing him to identity fraud. Corsi is a discredited Obama-hater, and nobody takes Charles Johnson seriously.
Cashill did finally find one person in his coterie of conspiracists who talked to the author: John Drew, who spent the Obama years overstating his decades-ago connection to a college-age Obama in order to paint him as an unrepentant Marxist.
Cashill did offer a quote from Drew that puts him firmly in the conspiracist camp: "Darrow [sic] also dismissed the 'conspiracy theories' that Obama was a Marxist, Muslim or gay. Although I use the broadest definitions, I see Obama as all three. I'm not even sure I made the final cut of the book at this point."
Why would Garrow have done so, if he wanted to be taken seriously as an author?
Posted by Terry K. at 12:52 AM EDT