WND Still Hiding Extremist, Violence-Condoning Links to Anti-Abortion Videos
Topic: WorldNetDaily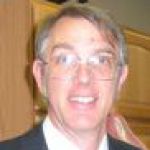 An Aug. 3 WorldNetDaily article by Bob Unruh, on a judge blocking release of more dishonestly edited anti-abortion videos, is alarmingly headlined, "Baby-parts judge fears 'violence' -- against abortionists." Unruh writes of the request to block the videos, requested by the National Abortion Foundation:
"That security has been compromised by the illegal activities of a group with ties to those who believe it is justifiable to murder abortion providers," said NAF President Vicki Saporta in an announcement about the filing. "CMP went to great lengths to infiltrate our meetings as part of a campaign to intimidate and attack abortion providers."

Saporta provided no support for her claim that CMP is tied to "those who believe it is justifiable to murder abortion providers."
And so, WND continues to hide evidence that Operation Rescue -- one of the groups behind the anti-abortion videos from the Center for Medical Progress -- and its principals Troy Newman and Cheryl Sullenger do have a history of perpetrating or condoning violence against abortion doctors.
As we've documented -- and as Operation Rescue has yet to refute -- Newman has twice been reported to condone the murder of abortion doctors, and Sullenger served prison time for plotting to bomb an abortion clinic.
WND has an obvious conflict of interest here because it published an anti-abortion book by Newman and Sullenger last year. but Unruh won't tell you that either.
We don't think Unruh is a stupid enough reporter to omitted this information inadvertently. Which means he's deliberatly withholding information.
Posted by Terry K. at 2:33 PM EDT