Christopher Monckton's Massive Birther Fail
Topic: WorldNetDaily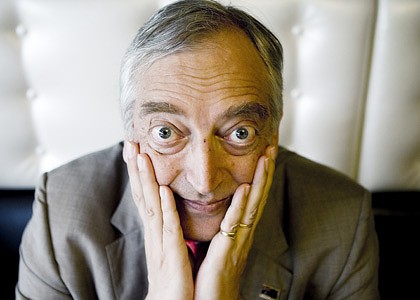 The birther dead-enders are strong -- they're dead (in that they've been utterly discredited), but they don't know it yet. Take, for example, this untethered-from-reality blather from Christopher Monckton's July 26 WorldNetDaily column:
Though the tone was a fine instance of the relentless diplomatic politesse that is a notable hallmark of Kenya's present president, his remarks were a decisive slap in the face for the bleating Mr. Obama, who traveled from Kenya to Hawaii with his American mother within days of his birth in a village near Mombasa in August 1964.

But don't rush to find Mr. Obama's I-94 immigration docket. The National Archives can give you every I-94 card for every person arriving in Hawaii on every single day throughout 1964, except for the week of Mr Obama's alleged Hawaiian birth. For his alleged birth date and for exactly three days before and exactly three days after it, all of the I-94 records for Hawaii are unaccountably and uniquely missing from the archive.
Monckton doesn't bother to explain it, but an I-94 docket is something the federal government compiled on foreign visitors to America. Since Obama is an American citizen and not a foreigner (along with his mother), there was no need for one to be compiled in his name. Thus, it doesn't matter whether those records for 1964 are missing or not.
Wait, did Monckton say Obama was born in 1964? Strike two: Obama was born in 1961.
Strike three comes later in Monckton's column when he once again insists that Obama's birth certificate was "manifestly forged ... an in-your-face fraud." Monckton seems to have missed where the purported anomalies in the PDf of Obama's BC are easily duplicated by scanning the document using a common Xerox office scanner, or that, as former Cold Case Posse member Brian Reilly points out, the state of Hawaii has officially verified the authenticity of Obama's birth certificate, effectively putting the issue to rest for everyone ... except birther dead-enders like Monckton.
The fact that Monckton's still out in birther la-la-land is reason enough to not believe a word he writes. We don't even need to get into the anti-gay whining that makes up the bulk of his column.
Posted by Terry K. at 4:23 PM EDT