MRC Names Blogging Award After A Terrible Blogger
Topic: NewsBusters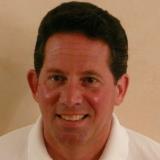 Tonight is NewsBusters' 10th anniversary party, complete with party at a swanky downtown Washington, D.C. nightclub:
The celebration will be held at The Hamilton in downtown Washington, D.C., on Monday, August 3 from 6 to 8 p.m.

As part of the festivities, emcee Ann Coulter will announce our first annual Noel Sheppard Media Blogger of the Year Award. In honor of Noel's memory we established this award to go to a media blogger "who best reflects the spirit of Noel Sheppard's energetic blog postings in pursuit of exposing the news media's liberal political agenda."
Note that the Media Research Center is celebrating how "energetic" a blogger Sheppard was -- not how accurate he was.
We've been documenting Sheppard's work for NewsBusters since 2007, when we first noted his history of double standards, incomplete reporting, misleading claims and nasty attacks. He was also a factually challenged climate denier, to the point of telling lies about Al Gore to his infamous appearance on a conspiracy-theory TV show hosted by Jesse Ventura in which he delcared that global warming is all about "power and money and control of the population."
When he wasn't issuing corrections for his blog posts -- which was surprisingly often -- he was slapping cliched, recycled headlines on 'em. If you wanted to hear how somebody was "smacked down" or "schooled," Sheppard was your guy.
Given that, it's rather fitting that Ann Coulter will be giving out the Noel Sheppard award. She's turned herself into a performance artist who must continually say offensive things in order to stay in the headlines, to the point that she's effectively taking a eugenic approach to immigration (no fatties!), which used to be a bad thing when right-wingers accused Margaret Sanger of it.
The fact that MRC thinks Sheppard 1) deserves an award to be named after him and 2) is being "honored" by having Ann Coulter give it out says volumes about the MRC.
Posted by Terry K. at 5:29 PM EDT