MRC's Graham Defends Trump Shutting Down Press Briefings
Topic: Media Research Center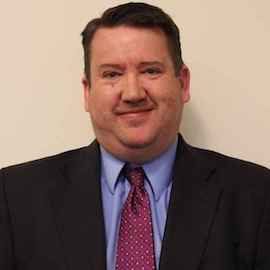 Media Research Center executive Tim Graham devoted a Jan. 12 post to complaining that CNN "Reliable Sources" host Brtian Stelter featured "a letter posted on CNN.com by 13 former press secretaries -- nine of them with Clinton or Obama, and three of them paid CNN analysts -- demanding regular briefings at the White House, State Department, and Pentagon." Because CNN derangement is an MRC go-to, Graham immediately sneered, "It felt like another CNN ploy to get some Jim Acosta screaming on the air." He then huffed:
[Former Obama spokesman John] Kirby tried to make this sound like reporters add a beautiful polish of coherence to public policy -- instead of screaming and yelling and throwing tantrums. "The American people have a right to know that the kind of decisions made by their elected leaders have been informed by context and deeper understanding."

Stelter yelled at [deputy press secretary] Gidley instead of considering the argument that the press can sound more like hecklers than the forces of "context and deeper understanding."
Needless to say, Graham is being utterly hypocritical. He and the MRC had no problem with reporters heckling the president when that president was a Democrat and the reporter was a partisan conservative named Neil Munro.
Graham also seems to not have noticed that his fit of Acosta Derangement Sydrome can be turned on its head: The White House is afraid to give Acosta (or any other legitimate reporter) a platform to ask questions of the White House lest they make Trump and Co. look bad.
That's the problem with Graham's commentaries, since they are steeped in partisan politics and devoid of journalistic knowledge: They can always be turned around on him, and he'll alwayd look like a hypocrite in making them.
Posted by Terry K. at 7:12 PM EST