MRC's Bozell Shows Double Standard Again On Presidential Credit for A Terrorist Leader's Death
Topic: Media Research Center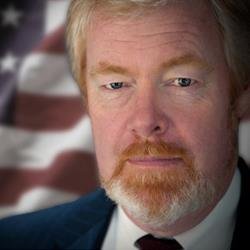 An anonymously written Jan. 3 Media Research Center post states:
Media Research Center President Brent Bozell appeared on Varney and Co., Friday, to hammer the media's response to the death of terrorist leader Qasem Soleimani. Regarding press outlets that have called him " iconic" and " revered," an exasperated Bozell concluded, "The media refuse to award the United States the moral high ground in this existential fight between good and evil, this existential fight between those who believe in freedom and those who believe in terrorism."

Regarding the drone strike that killed Soleimani, Bozell critiqued the media: "You just saw [Trump] take out one of the most vicious, horrific men on the planet Earth whose got the blood of hundreds of Americans on his hands and they still can't unequivocally give this president, this commander-in-chief, the credit for putting an end to this man."
This seems like a good time to remind people that Bozell refused to give President Obama credit for his role in the death of Osama bin Laden. As we documented, Bozell ranted that President George W. Bush deserved the credit "more than anyone" and even complained that a documentar about the killing of bin Laden might be released too close to the 2012 election because associating Obama with it might help him get re-elected.
If Bozell can ever stop being such a hard-right partisan long enough to give Obama proper credit for bin Laden's death, then maybe he has a right to speak out.
Posted by Terry K. at 11:14 AM EST