CNS' Hollingsworth Has A Fit of Lazy Journalism
Topic: CNSNews.com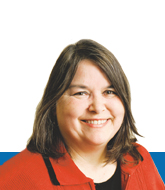 Barbara Hollingsworth writes in a Dec. 18 CNSNews.com article:
Faith in Public Life, a group that has been funded by atheist billionaire George Soros, is behind an attack on The Catholic University of America (CUA) for accepting a $1 million donation from the Charles Koch Foundation, says Bill Donohue, president of the Catholic League for Religious and Civil Rights.

"The real story here is not the money being given to Catholic University by successful entrepreneurs; it is the source of the money being given to those who initiated the attack.

"To wit: Faith in Public Life spearheaded this highly politicized assault, and it is funded by left-wing zealot George Soros," said Donohue, who praised CUA President John Garvey for "wisely standing his ground."

"Soros is an atheist billionaire who is no friend of the Catholic community. In fact, he funds causes that the Catholic Church works hard to oppose: abortion, euthanasia, drug legalization, and many other radical initiatives," Donohue said.

In 2008, Faith in Public Life received $200,000 from Soros' Open Society Institute, according to the institute's IRS filing. (See 990.pdf)

Patrick Reilly, president of the The Cardinal Newman Society, agreed. "Faith in Public Life is a political organization that uses the Church as a vehicle to further its political aims." he told CNSNews.com. "For that organization to tell Catholic University what to do is like a parishioner who has not been to church in 10 years telling the pastor what to do.

"This is nothing but a political attack on the Koch Foundation," Reilly noted, adding that Faith in Public Life "is not looking to build up the Church."
What Hollingsworth didn't mention: Her boss, Media Research Center chief Brent Bozell, is on the Catholic League's board of advisers as well as the Cardinal Newman Society board.
This is Journalism 101 -- disclosing your conflicts of interest. Why is Hollingsworth so incapable of doing this one simple thing?
Hollingsworth committed another act of journalistic laziness in her article (which she's apparently prone to): She made no apparent effort to permit Faith in Public Life respond to the attacks from Donohue and the Cardinal Newman Society.
Posted by Terry K. at 3:50 PM EST