CNS' Jones Injects More Opinion Into A 'News' Story
Topic: CNSNews.com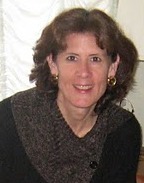 We've documented how CNSNews.com reporter Susan Jones loves to inject her (usually pro-Trump) opinion into stories that are ostensibly "news." She did it again in an April 10 article:
In a heavily edited and unenlightening television interview that aired Monday night, former Attorney General Loretta Lynch didn't say anything we haven't already heard about her secret meeting with former President Bill Clinton at an Arizona airport, which happened at the same time Hillary Clinton was under FBI investigation for her email practices.

The only news nugget to emerge from Lynch's interview with NBC's Lester Holt was this: Lynch described former FBI Director James Comey's announcement that the Clinton case should be closed without prosecution as an "unusual move," hinting that she was not happy with Comey's unilateral actions.

[...]

Holt noted that Bill Clinton's wife was under investigation by the Justice Department when Bill came onboard Lynch's private plane: "Did you have any moment where you said, Mr. President, this is probably not appropriate or this is going to look bad?" Holt asked Lynch.

"Well, I will say that in the course of the conversation, we spoke and it seemed that we were going to say hello, hi, how are you and move on and then the conversation would continue," Lynch responded.

Conversation would continue? What does that mean? Did it continue? We'll never know, because that's all NBC was willing to share of Loretta Lynch's response.
Still, Jones somehow managed to generate 18 paragraphs out of something she dismissed as "unenlightening."
Posted by Terry K. at 1:26 AM EDT