Right-Wing Radical Bozell Attacks 'Left-Wing Radicals' Going After Ingraham
Topic: Media Research Center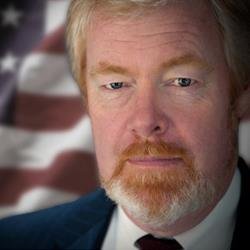 Craig Bannister takes stenography from the boss in an April 13 CNSNews.com blog post:
Media Research Center President Brent Bozell and Tea Party Patriots Citizens Fund Chairman Jenny Beth Martin are calling on advertisers to stand up to left-wing radicals demanding they stop supporting Fox News Channel's "The Ingraham Angle."

On Friday, the Red Lobster franchise announced it was caving to the radicals' demands and pulling its ads from host Laura Ingraham's Fox News program – prompting Bozell and Ingraham to take to Twitter.

"Why is @RedLobster pulling ads from @IngrahamAngle now? She already apologized and @AceHardware just resumed ads," Bozell wrote, noting that Ace Hardware resumed its ads after Ingraham apologized for her comments about anti-gun activist David Hogg.

Ex-advertisers like Red Lobster should "grow a spine and stop capitulating to left-wing radicals," Bozell wrote.
How does targeting an TV personality you don't like, or its advertisers, make you a "left-wing radical"? Because Bozell has done his share of that.
Bozell targeted Reza Aslan because he had a show on CNN and said mean things about President Trump. The fact that Aslan quickly apologized didn't keep Bozell from discontinuing his campaign of hate -- he wanted a scalp, and he eventually got it.
Bozell also attacked advertisers who dropped Sean Hannity's show last year over his promotion of the Seth Rich conspiracy theory -- and to do that if effectively defended Hannity's embrace of conspiracy theories. Bozell joined conservatives who hounded insurance firm USAA, who had dropped its ads, to return to the show.
Doesn't that mean USAA caved to right-wing radicals? After all, by his own definition of the other side, Bozell is one.
Posted by Terry K. at 2:15 PM EDT