Logrolling In Our Time: Chuck Norris and Joseph Farah
Topic: WorldNetDaily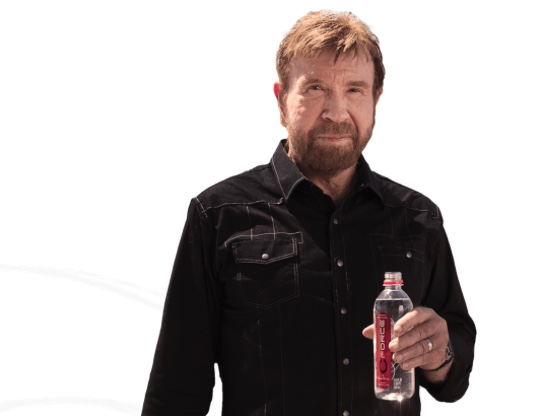 Chuck Norris devoted his March 25 WorldNetDaily column to "a review of an excellent, inspiring and insightful book by Joseph Farah, CEO and editor-in-chief of WND, titled, 'The Gospel in Every Book of the Old Testament,' to be released in fall 2018," in which Farah "literally goes through all 39 books of the Old Testament Scriptures (the same combined 24 books of the Tanakh), and reveals Jesus' Gospel of the Kingdom in each one." Norris concluded his column by gushing of the book: "I wholeheartedly recommend it to every person who either venerates the Bible as the Word of God or is simply curious to expound its original intent and often lost meanings."
Farah returned the favor in a column the next day about the column "my buddy Chuck Norris" wrote about his book. And he engaged in some self-promotional gushing of his own:
There's just one problem: The book will not be out for nearly six months.

But it is, without doubt, of all the many books I have written and collaborated on, the most exciting to me. It's all I want to talk about, yet, I dare not. Why? Because it's not for release until September.

[...]

Anyone who actually knows me, speaks to me for more than five minutes or even anyone who has run into me in the last six or eight months knows that this book is my obsession.

I'm not going to tell you any more about than that, except to say, "The title explains it all."

Have you ever heard anyone make that claim before? Is it really possible that the Gospel can be found in every book of the Old Testament – all 39? That's what I wanted to know when I set out to research it. While researching "Restitution," I was overwhelmed with how much Gospel I found in the Hebrew Scriptures. I wondered out loud to people if it could be true that it was in every book. So I started searching the difficult books, the ones that seemed most unlikely to contain the Gospel message. And when I found it in those, I knew I had something.
Farah then added this:
In fact, to add even more confusion to my literary repertoire, if that is possible, I'm also currently working on a new, updated and expanded edition of "Restitution." And here's more information you don't need or want. I am simultaneously working on a book to follow-up "The Gospel in Every Book of the Old Testament."

So, let me simplify all this for you: There's only one book I am still currently promoting, "The Restitution of All Things." It's got a lot of life in it. It's unique in the marketplace. And look what it led to! All I want to write about now is the Word, the Holy Scriptures, what the Holy Spirit is showing me as I study them.
Could it be that one reason WND has been skirting the edge of extinction is because its editor and majority owner was too busy writing books instead of devoting the necessary time to keep his business afloat and reputable insterad of allowing it to circle the financial drain amid a morass of fake news?
Farah closed out his column with a final gush: "And, did I forget to say a hearty thank you to my buddy Chuck Norris for the glowing praise? Many, many thanks and blessings to you, to Gena and to your great pastor, Todd." That's presumably a reference to Tood DuBord, the pastor who reportedly ghostwrites Norris' column (and has a bad habit of plagiarism).
Posted by Terry K. at 10:32 PM EDT