CNS Reporter Lets Trump Get By With Another Misleading Claim
Topic: CNSNews.com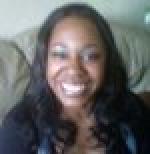 CNSNews.com's Melanie Arter was in stenography mode again for a March 29 article:
During a speech in Richfield, Ohio, President Donald Trump said his administration has delivered on its promises, created 3 million jobs and eliminated job-killing regulations.

"We're keeping our promises, and the results are in: 3 million new jobs since Election Day - 3 million. And if I would have said that to you during the campaign, where we had tremendous support in this great state, state of Ohio, if I would have said, 3 million jobs, they would have said-- the fake news -- he's exaggerating," he said.

"Unemployment claims are their lowest level in 45 years - 45 years. African-American unemployment has reached the lowest level ever recorded. Remember? Remember I said, 'what do you have to lose?' What do you have to lose? And I'm so happy about that," Trump said.
Arter doesn't mention that since Trump is counting from Election Day in November 2016, he's taking credit for jobs he didn't have any role in creating, given that Trump didn't assume the presidency until January 2017. Arter also doesn't mention that fewer jobs were created in 2017 than in 2016, the last full year of President Obama's term.
Arter further declined to note that the lower black unemployment rate is simply the continuation of a trend begun under Obama.
But then, putting stenography before actual reporting -- and letting the Trump White House peddle misleading claims without challenge -- is pretty much Arter's job these days.
Posted by Terry K. at 8:06 PM EDT