WND's Corsi Dedicates His New Anti-Clinton Screed To a Convicted Criminal
Topic: WorldNetDaily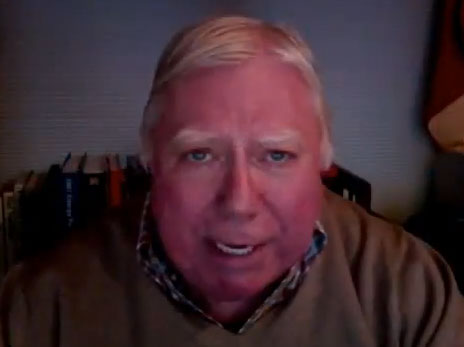 Jerome Corsi's new WorldNetDaily-published anti-Clinton book, "Partners in Crime," is scheduled to be released today as part of WND's anti-Clinton jihad-slash-witch hunt. Given Corsi's penchant for promoting lies, there's a track record to consider, and thus, there's no reason for anyone to believe he's telling the truth in this book either.
Also of import regarding Corsi's book: It's dedicated to a convicted criminal.
That would be fellow Clinton- (and Obama-) hater Dinesh D'Souza. In a WND video, Corsi explains that he dedicated "Partners in Crime" to D'Souza because he is "a true U.S. hero and a personal hero of mine." Corsi falsely claimed that "Barack Obama tried to imprison Dinesh D'Souza for a technical violation of the FEC laws" -- an offense that, "if a Democrat had done the offense, would have been overlooked with a minor hand slap and a fine" -- in order "to politically silence him."
Corsi, needless to say, provides no evidence that Obama personally went after or "tried to imprison" D'Souza over the election law violation (for which he pleaded guilty, by the way). While D'Souza could have been imprisoned for up to two years for his crime, he was instead sentenced to eight months in a halfway house and five years probation. The judge who sentenced D'Souza noted that he had taken no responsibility for his actions and beleived his sentence needed to have some teeth.
The judge also found no evidence to substantiate D'Souza's claim that he's a political prisoner, adding that "the defendant's claim of selective prosecution, legally speaking, is 'all hat, no cattle.'"
In other words, Corsi is lying again. If Corsi is putting that much work to creating lies to justify his book's dedication, that doesn't bode well for the rest of the book.
Posted by Terry K. at 1:19 AM EDT