CNS Reporter Weirdly Attacks Michelle Obama's Speech
Topic: CNSNews.com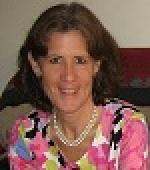 CNSNews.com reporter Susan Jones has a nasty habit of injecting editorial comment into her supposedly fair and balanced "news" articles -- you know, the exact same thing her employer, the Media Research Center, loves to accuse the "liberal media" of doing. She's so biased, apparently, that she cannot admit the near-universal bipartisan consensus that Michelle Obama gave a very good speech on the first night of the Democratic National Convention.
Jones had to find a way -- presumably under orders from editors Terry Jeffrey and Michael W. Chapman -- to denigrate the speech in her article on it, which seems to explain her very odd opening paragraph:
Children who need protection. Bullies and "hateful language from public figures." A White House built by slaves. Black SUVS and big men with guns. Little faces pressed up against the window. And at the end of First lady Michelle Obama's speech, an admission that "right now, this is the greatest country on earth."
Huh? What does that even mean? Is Jones so desperate to avoid saying anything nice about Obama's speech that she emulated a word cloud to open her article on it?
Much of Jones' article did find her in stenography mode summarizing the speech, but she couldn't resist getting one more dig in, adding at the end: "On the campaign trail in 2008, Michelle Obama made waves when she said, 'For the first time in my adult life, I am really proud of my country because it feels like hope is finally making a comeback.'"
This negative spin contrasts with Jones' effort to put a happy face on Ted Cruz's speech at the Republican National Convention, insisting that Cruz's "powerful speech" was "well-received until the very end, when it became clear he would not endorse Donald Trump."
Posted by Terry K. at 11:49 AM EDT