Newsmax Highlights Negative News About Company It's Feuding With
Topic: Newsmax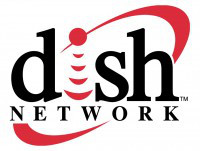 Newsmax is currently embroiled in a dispute with Dish Network for the past couple months over the terms under which Dish carries Newsmax TV, which has meant that Dish has pulled the channel off its system for now.
That seems like the proper light in which to view Newsmax highlighting a July 22 Bloomberg article -- under the headline "Dish Network Loses Record-Setting 281,000 Subscribers" -- noting that Dish Network "lost a record number of TV subscribers in the second quarter as programming blackouts and price increases drove customers to seek cheaper online alternatives."
Newsmax failed to add a note to the article that it's in a dispute with Dish, which would seem to be a relevant disclosure.
Posted by Terry K. at 1:43 PM EDT