Newsmax's 'Ben-Hur' Fail
Topic: Newsmax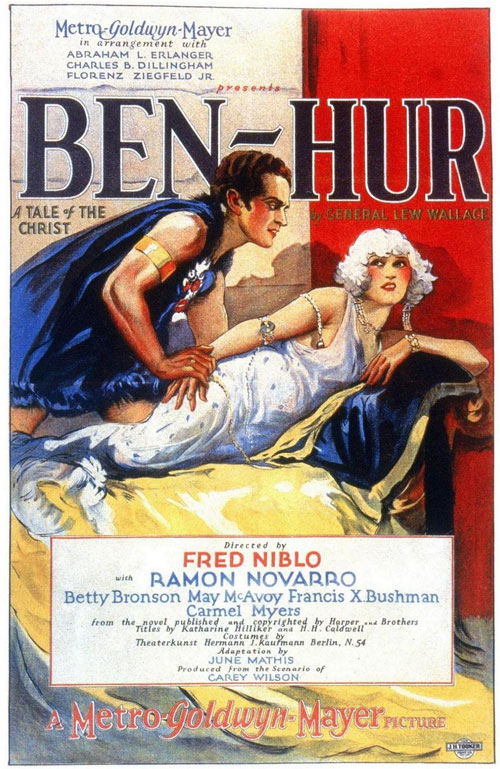 The fail starts early in Robert V. Carl's July 29 Newsmax article on the upcoming remake of "Ben-Hur":
The first time "Ben-Hur" hit the big screen, the Cold War was raging and the Civil Rights movement was in full swing. The film's themes of faith, social upheaval, and redemption resonated powerfully with the audiences of the day, who jammed into theaters to watch it.
No, the 1959 film was not "the first time 'Ben-Hur' hit the big screen." It was first filmed in 1907 (but just the chariot race), and it got a more elaborate silent production in 1925.
But facts aren't the point of Carl's article -- spin is. Much of his article is devoted to how "Distributors Paramount and MGM have been screening the movie for influential Christian leaders" to avoid the plight of "recent big-budget biblical films that took so much liberty with the source material that they failed to attract the faith-based audience they sought."
But the real purpose of Carl's article is unspoken: to respond to the negative buzz surrounding the film.
The Hollywood Reporter states that "Early tracking suggests Ben-Hur will open in the $14 million to $15 million range over the Aug. 19-21 weekend, a sobering start for the faith-centric ancient epic, which reportedly cost just under $100 million to produce," adding that the film's projected opening date has slid from February. And even the conservative PJ Media notes that "the director, Timur Bekmambetov, is known for what are more or less flops: Wanted (2008) and Abraham Lincoln: Vampire Hunter (2012)."
It's an interesting bit of Hollywood spinning reminiscent of another Newsmax writer, James Hirsen, who consistently championed the increasingly erratic and vile Mel Gibson without disclosing his insider relationship with the actor or his heading a foundation that worked to advance the ultraconservative Catholic faith of Gibson's father.
Posted by Terry K. at 2:02 PM EDT