What LGBT Stuff Is The MRC Freaking Out About This Month?
Topic: Media Research Center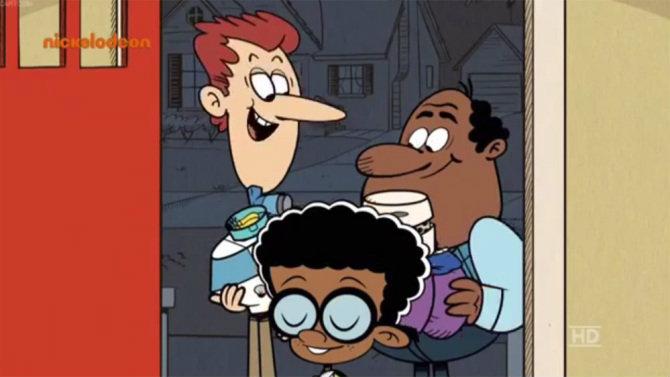 There's too much anti-LGBT ranting at the Media Research Center to catch it all individually. So once again, we'll summarize the lowlights of the gay stuff the MRC freaked out about over the past month.
First up, NewsBusters coward "Bruce Bookter" mocked transgender athlete Chris Mosier after he appeared in ESPN's Body Issue for saying that he's finally comfortable in his own skin: "It must have been truly awful for Mosier. You know, forced to occupy the same body that was apparently good enough to become one of the greatest athletes in the entire world. The horror."
"Bookter" took even more offense to Mosier saying that, as a member of Team USA as a duathlete, "I sort of feel like I'm representing the good parts of the country":
Take that North Carolina! Isn't it amazing that the same people who champion individuality, and don't want to be judged, can seamlessly "transition" out of that façade and turn into social engineering overseers? Also, completely horrifying is the idea that Mosier sees the role on Team USA, not as representing the country and all people in it, but instead sees the role as a social and cultural model for an America as it should be.

[...]

So the liberals and their friends in the Rainbow Jihad can now take their place among such wholesome, family friendly institutions as Nazi Germany and Soviet Russia. Those who have used their Olympians, not merely as athletes, but as propaganda symbols for the way they think society should be.
So gays are waging "jihad" and are just like Nazis and commies? No wonder "Bookter" hides behind a fake name -- if we wrote such a thing, we'd be just as embarrassed to put our real name to it.
Tim Graham, meanwhile, is upset that a op-ed writer and "gay activist" Nico Lang correctly identified the anti-transgender American College of Pediatricians as a "right-wing advocacy group" for dismissing gender reassignment surgery as gender mutiliation -- and, while he's at it, the American Psychological Association for no longer considering being transgender as a mental illness:
So, according to Lang, science has progressed to the point where getting one's penis or breasts removed is not "genital mutilation." It's a lifestyle choice? Who is stating a plain fact, and who is trying to empty words of their meaning?

The ACP is a "right-wing advocacy group," but when the American Psychological Association (APA) bends to a left-wing lobbying campaign to proclaim political correctness about transgenders, that's "science" progressing, not politics. Conservatism is a threat to "public health" – if you define "health care" as genital mutilation.
[...]
Lang is delighted that the APA has abandoned the term "gender identity disorder," with simple "gender dysphoria" – and that term only applies to people who have a "temporary mental state" of upset about their er, fluidity. Being transgender is exactly the same as being left-handed.
Maggie McKneely has a finely honed freakout after learning that the Nickelodeon cartoon "The Loud House" will include a same-sex couple, declaring it to be part of an "agenda" to "indoctrinate children":
Variety excitedly wrote that the episode "makes no hoopla over the appearance of the married gay couple" and it's "definitely not treated like a big deal." Well, isn't that the point? To make kids believe that it's perfectly normal for their friends to have two dads? The Misters McBride, voiced by comedians Wayne Brady and Michael McDonald, are painted as being just like any set of heterosexual parents – overprotective, goofy, and loving. They're even health conscious, telling their son to avoid nuts, gluten, and sugar. See, kids? These guys are just like your parents.

This isn't the first time Nickelodeon has pushed an agenda on its young, impressionable audience. Since 2009, Nick has been running "The Big Green Help" multimedia campaign, which is aimed at encouraging kids to join the cult of lefty environmentalism.

Although there are other animated shows trying to indoctrinate children, none has the viewership size of The Loud House, or the major platform that is Nickelodeon.
And Karen Townsend has another TV-related freakout, this time because the show "Dead of Summer" has a transgender character whom Townsend claims was inserted "so that the show's creator can promote his pet social cause – a friend is dealing with the issue. So, in true leftist form, we must ALL be made to deal with it." She whines aboutthe David Bowie Song "Modern Love' playing a role in the episode: "owie is prominent because, as every anguished teen from the 80's knew, he was a source of courage for his free spirit way of living and pushing the boundaries of sexual liberation. Very appropriate for a show that is promoting LGBT lifestyles to teens in the 2010's."
Because, apparently, the only possible reason to ever put a gay person in a TV show is to "promote" an "agenda."
Posted by Terry K. at 4:10 PM EDT