Dear Brent Bozell: Where Is CNS' Coverage on Trump Controversies?
Topic: Media Research Center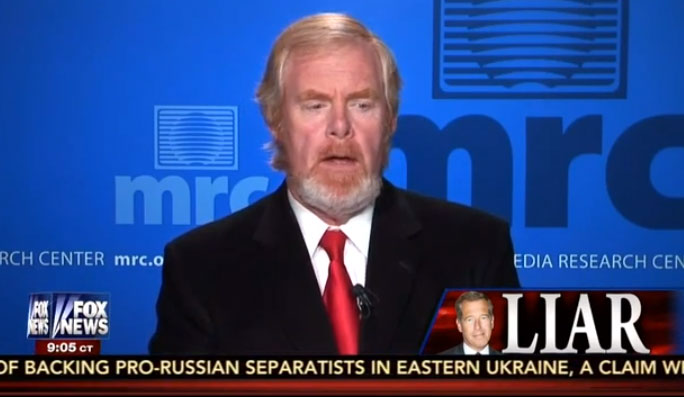 Last week, Media Research Center chief engaged in yet another rant "to slam compliant journalists for minimizing Hillary Clinton's scandals while playing up Donald Trump's controversies."Bozell said the media is "circling the wagons around Hillary Clinton where they simply will not report."
It's imporatant to point out just how utterly hypocritical Bozell is in claiming this.
The "news" operation Bozell runs, CNSNews.com, has repeatedly failed to put negative articles about Trump on its front page.
CNS published 17 original stories in three days about Hillary's email server while at the same time it was in a 12-day stretch of publishing no original articles at all about Trump -- even though this was a period in which Trump tweeted out an anti-Semitic image.
CNS buried news of the plagiarized nature of Melania Trump's RNC speech, instead playing up how the speech was "well-received."
CNS' initial reporting on a Trump press conference in which he invited Russians to hack Hillary Clinton's emails didn't even mention he said it.
And just this week, CNS published two articles in one day by its reporters about an edited State Department video -- one of which is a rewritten press release from its new friends at Judicial Watch -- but revelations the same day about Trump campaign official Paul Manafort about his pro-Russian lobbying, and his subsequent resignation from the campaign, warrented no original coverage or even get a mention of any significance on its front page. Instead, CNS did publish an article in which Trump complained that "the establishment media doesn't cover what really matters in this country."
Clearly, it's Bozell who's circling the wagons around Trump and minimizing his scandals. If his own "news" operation can't fairly report the news, he has no moral standing whatsoever to dictate to others about fair reporting.
Posted by Terry K. at 11:21 AM EDT